After years of talk about how important collaboration is in the engineering industry, the team working on Crossrail's Farringdon station believe they've reached the summit. Ken Davis, project director at SNC-Lavalin's Atkins business, talks about how they got there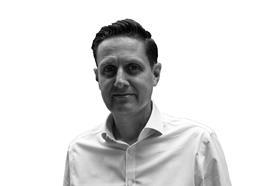 On the surface our team at Farringdon looks like many others. There's a client, a main contractor and suppliers. But dig a little deeper and you'll find a culture, behaviours and transformative ways of working that, for me, have changed the way we'll collaborate on projects in the future.
Atkins' work on Farringdon started back in 2012 when we were brought in by BFK, a joint venture between Bam, Ferrovial and Kier, to provide architectural and engineering services at Stage F – design and build of the station fit out for the Crossrail project. Farringdon station presents a huge challenge for any team, with two ticket halls reaching eight storeys below ground linked by a 240-metre platform, as well as integrating the existing Thameslink and London Underground station. It's complex design and engineering at its very finest.
On most projects I've worked on, there's been a lot of talk around 'collaboration' and whilst well intended, projects have often lost focus on this during challenging stages of the project, particularly in the early stages. Farringdon is the first project where I've seen collaboration in its truest form from 'end to end'. The kind of relationship we have with the contractor, other suppliers and the ultimate client Crossrail can only be achieved through clear communication, openness and trust. The three things that, for me, define collaboration.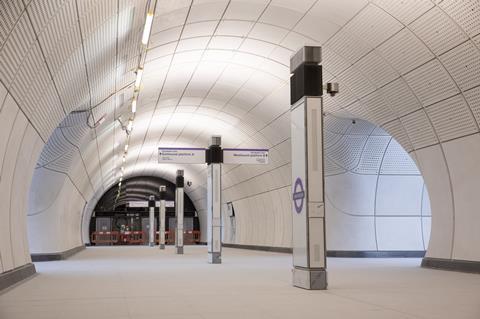 The key at Farringdon was that everyone embraced this 'one team' mentality. We didn't approach it individually as BFK, Atkins or Crossrail – we were the Farringdon team and we knew what we wanted to achieve together which is to deliver a world class railway. It only takes one party not to buy into the process and it all falls apart. I've seen this happen time and again on other infrastructure projects, and for me it's often the critical point of failure in delivery.
So, how did the Farringdon team get where we are? I believe it was about creating the right culture from day one. From the first kick-off meeting, the one team message was drilled down from top to bottom, and it could be seen at every level, from management to the graduate engineers seconded to site. Everyone involved worked together on the major initiatives like health and safety; there was no BFK or Atkins message – it was a Farringdon message the whole team took to heart regardless of who their employer was.
To achieve this requires strong leadership. The message needs to be top down and most importantly, it needs to be visible and acted on by everyone at the top. At Farringdon, we had regular staff events with the entire team, not just Atkins, and quarterly briefings from Crossrail where we all made sure we were on the same page and delivering what the client, and end-users, required. We honoured Crossrail's processes, dovetailing them to our own, and had regular meetings with all stakeholders to ensure we maintained rigour around those processes and ultimately were delivering what was needed.
Most importantly for me, our teams were largely co-located. We had a dedicated office space where we worked side by side with the client and everyone else in the design team. Around 50% of the team worked on site on a full or part time basis in the BFK/Crossrail office, meaning designers and engineers were on hand at all times to resolve issues as the project progressed. This face to face time was essential in building and maintaining the most important element of collaboration – trust.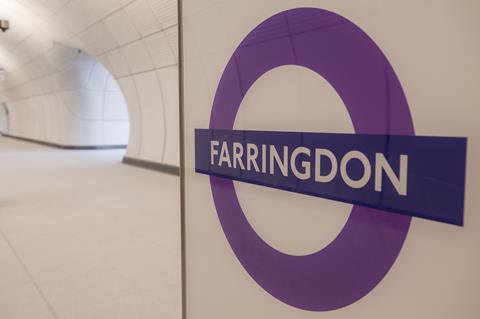 There's no doubt collaboration was a key part of our success on Farringdon. The programme was so fast moving and complex we couldn't have worked in isolation. We needed to maintain a position whereby we could make quick decisions daily that we knew were in the best interest of the entire team. Working in isolation, we'd never have been able to meet all the deliverables; working as a single, Farringdon team, we've been able to meet them all.
The biggest thing I'll take with me from Farringdon on to other projects is to take the time from the very outset to develop trust and a truly collaborative culture. If you want to see the right behaviours at the end of the project, you have to embed them from the word go. You have to value this culture above all, rewarding the right behaviours and eradicating the ones that will compromise the team.
Farringdon will always stand out to me as a project that embodies collaboration. When I ride through the station on my way to work in future, I won't think about what I achieved, or what my company achieved, but what the project team came together to deliver. This wasn't just another project; it was about delivering a world class railway, together. And of this I'm immensely proud.
Postscript
Ken Davis, project director at SNC-Lavalin's Atkins business