The skills shortage is only going to get worse, we need action now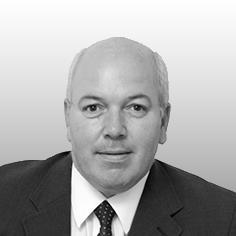 The Europe-wide skills shortage will continue to be a challenge for industry in 2016. Indeed the RICS' construction market survey for the fourth quarter of 2015 reported skills shortages as the biggest barrier to growth in the construction sector in the UK alone. With many companies facing a potential shortfall in recruitment, learning and development could be a powerful weapon in the war for talent. After all, training and retaining employees is just as important for business as recruitment.
With so many companies competing for the best talent, a comprehensive learning and development programme can be a real advantage in the quest to attract employees. The traditional 'sheep dipping' approach to training – where staff are expected to attend set training courses – may no longer be enough.
Recognising this challenge, Aecom has changed its approach to training, no longer prescribing a set list of courses that all employees must complete. We focus on the individual so that development can be tailored to his or her personal career path. Recognising that not everyone will want to progress in the same way is key, particularly due to the multidisciplinary nature of our industry.
Line managers play a vital role in the tailored approach to learning and development. They must work with the people in their teams to understand how they want to develop their careers and the skills required to reach their goals. These discussions may result in employees attending training courses, but they could also lead to work shadowing, mentoring or work experience with a different team.
Flexibility that allows our trainers to take into account different cultures and nationalities is essential
Perhaps the greatest challenge in this industry is training for business skills. This is an issue that other industries, such as accountancy, addressed many years ago. While most people start their careers with a good level of technical knowledge, many will have less understanding of vital business skills. As they progress up the career ladder they may find themselves in a senior role but with little or no experience of people management, for example. For many, developing business acumen happens on the job. Managing the transition from technical expert to business manager is therefore key. But it must also be recognised that not everyone has an interest in taking on management responsibilities and progressive companies will need to cater for those that want senior progression in their technical field. A senior technical expert does not necessarily need to manage a big team, so bespoke training for these 'individual contributors' must also be made available.
Despite the obvious benefits of tailored training programmes, some level of corporate learning and development will always be required. And these programmes must be linked to business needs. It is particularly important that employees identified as future leaders benefit from a structured leadership programme that will help to up-skill them quickly. Some of our employees have progressed from graduate to director level through our leadership programme.
As employees join Aecom through a variety of different routes, we have designed training programmes tailored to a range of entry levels, including graduates and apprentices. This is no mean feat given our European graduate training programme spans 18 countries. Flexibility that allows our trainers to take into account different cultures and nationalities is essential and this has been well-received by our graduates who have gone through the course. Importantly, we offer a range of training tools and techniques, from digital to face to face. The key to successful learning and development is to offer a blended solution. Recognising that not everyone wants to learn in the same way will help businesses to attract and retain the best talent. In today's competitive market, investing in learning and development is increasingly critical for business success.
David Whitehouse is chief executive for Continental Europe at Aecom