The revelations of human rights abuses on Qatar construction sites must not be brushed under the carpet. The industry must take a firm stance on ethical issues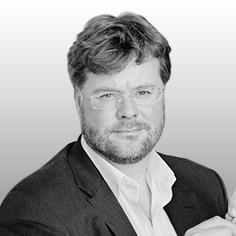 Recently the Guardian newspaper has published a number of articles on human rights abuses in the construction industry, specifically regarding projects related to the 2022 World Cup in Qatar. These articles highlight a critical issue that goes far beyond this event, country or indeed region. According to the article, there are an estimated 1.2 million migrant workers in Qatar, expected to peak at 1.7 million. For comparison, 46,000 workers labored on construction for London's Olympics in 2012.
The human rights issue was subsequently picked up and explored in more detail by Building. Individual large-scale engineering consultants commented on their own concerns and challenges of working in the region. Surprisingly, some of the architects that are currently involved with the same projects remained steadfastly mute, which certainly raises broader questions of ethical stance. Can we, or should we, remain silent on these critical issues hiding behind the pretense that our voice carries little weight? Or perhaps it's also the risk of offending our clients and paymasters? Arguably as consultants our direct sphere of influence is limited, but maintaining an ethical perspective is critical for all professionals. Corporate social responsibility is certainly a broad and complex topic and raises ethical questions from human rights to animal testing and the environment, but it should be a core value to all of our organisations.
"Can we, or should we, remain silent on these critical issues hiding behind the pretense that our voice carries little weight?"
Perhaps most critically this should transpire by examining and setting value judgments that define our professional organisations. This is at the very heart of the issues of ethics. Indeed the term was derived from the Greek word 'ethos' meaning character. This of course covers a very broad spectrum, particularly when you are working in multiple international regions across a broad range of sectors. It's a complex and challenging process where it may not be possible to set simple corporate guidelines. To assist, there are several excellent databases available to keep you informed on many of the key issues. This applies not only to geographic issues, nations and regimes but also work sectors. This process of research and debate is both a good discipline and healthy task for your organisation.
This is part of the value judgment approach we use at Grimshaw. A recent internal ethics discussion explored the energy production sector and carbon emissions. It's an area we feel very passionately about, thus several years ago our partners made a decision to invest in a new wind turbine technology. Since that time, it has become clear that currently renewable energy technology on its own won't let us meet our targets for carbon reduction and the government has stated an objective to reinvigorate our nuclear power program. After some lively partner discussion we engaged the whole office in the evaluation by setting up a research group with representatives from all of our offices. This allowed us to draw on work from North America, Europe and Asia. Their work was presented, followed by a rigorous partner debate. The result was overwhelming support for nuclear energy as part of a sound national energy plan, and indeed to be actively involved. Since that discussion we have in fact become involved in some of the initiatives. Stepping away from the specific topic, the process itself helps instill a level of interrogation and discussion that strengthens the character of any organisation and is a process we have now engaged on an array of topics.
Another key issue to address is the perceived and actual sphere of influence exerted by architects and designers. Clearly our ability to directly influence these issues as individual consultants and businesses is limited. For some years the United Nations has been working on an ethical stance for business called the Global Compact. This addresses ten very broad and encompassing principles, covering human rights, labour, the environment and corruption. This initiative currently engages multi-national companies who have developed and published sophisticated corporate social responsibility policies.
So how can small companies amplify their sphere of influence? Well, there is real opportunity to actively engaging our professional organisations. We must leverage our institutes, the RIBA, ISA, ICE and so on, perhaps even working collectively, on these universally critical issues to give the design profession a greater voice and increase our influence not just with Government but at an international level with the UN. I am certain we all share a strong sense of moral justice and our institutes are probably the best way of being heard.
Regardless of the ultimate methodology, it is imperative for the design profession to offer a unified, considerate position on the ethical issues faced by our industry today.
Andrew Whalley is deputy chairman at Grimshaw