The Housing Standards Review has confused timings surrounding policies and standards relating to domestic planning, says Dan Jestico. Which could actually delay applications for housing projects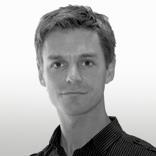 The Housing Standards Review, concluded a month ago, was designed to streamline and simplify the planning process for creating quality, sustainable housing in the UK. Unfortunately, however, it appears to have caused a lot of confusion in both public and private sectors and, now that changes are enshrined in the Deregulation Act, a new government is unlikely to save us.
The main issue is that different policies and standards relating to domestic planning applications will be implemented at different times, until the introduction of zero carbon homes in late 2016. So, depending on what date a planning application is submitted and the content of the relevant planning authority's Local Plan, different standards will apply.
At a time when housing demand is at its highest and we need to be facilitating and indeed encouraging new development, we at Hilson Moran fear this will actually have the opposite effect. Many developers might understandably delay submitting an application until the conditions for planning are most favourable for their projects, or avoid submitting on the cusp of change in case their scheme gets deferred.
Developments in London might be delayed for other reasons too, not least that standards are set to drop. Currently, in the London Plan, housing development must demonstrate a 35% improvement on Part L to secure planning consent. From 2016, it will only have to be approximately 20% better. It would be perfectly understandable for the cost of meeting standards to be factored into viability and some developments may not progress to planning until they are relaxed. We also feel reducing quality sends completely the wrong message.
Consultants and design teams have to adapt too. Planning consultants will need to be at the top of their game to keep up-to-date, and design teams will have to make sure they're complying with the right standards at the right time.
Local authorities are effectively stuck in the middle of conflicting advice from central government and the Greater London Authority (GLA), all of which adds to the confusion.
Many developers might understandably delay submitting an application until the conditions for planning are most favourable for their projects
There's also a concern that the government has started the review and not quite finished it. They have stated that the Code for Sustainable Homes can no longer be enforced, so how do residential developers demonstrate how sustainable their developments are? What criteria can sustainable elements of the development be measured against? Issues such as materials, ecology and pollution all appear to have slipped through the cracks, so how do we make sure they're addressed? Because it is up to local authorities to implement the changes in their Local Plans, it may take some time for changes to become fully adopted. Until that time, legal challenges may have to set precedence.
So what's the solution? First, we'd recommend dialogue with the planning officers at the outset to understand requirements and ensure everyone is working to the same targets. Then, working in partnership will be key - with planners and across the design team. The good news is that it will settle down over time as changes become adopted into Local Plans.
In the meantime, we'll just need to stay alert.
The key changes are:
From April 2015, local authorities can't require new residential planning applications to achieve certification through the Code for Sustainable Homes
Where an existing planning policy references the Code, authorities may continue to apply a water efficiency standard equivalent to the new national technical standard
Flood resilience and resistance, and external noise will remain a matter to be dealt with through the planning process
From April 2015, local authorities are expected not to set conditions with energy requirements above a Code level 4 equivalent, contradicting the London Plan
From October 2015, local authorities can specify additional technical standards to be met through Building Regulations relating to access, internal space and water efficiency
When the zero carbon homes standard is introduced in late 2016, new housing developments will have to achieve an approximate saving of 20% over Part L 2013, with residual emissions being addressed using the Allowable Solutions mechanism
Housing developments of 10 units or fewer will be exempt from Allowable Solutions
From the introduction of the zero carbon homes standard, local authorities cannot specify energy targets above Part L through planning policy. In London, if a housing development is 10 units or fewer, it will be less onerous to wait until Part L 2016 is introduced
The timetable may change, although it is highly unlikely that this will happen prior to zero carbon homes being introduced in 2016.
Dan Jestico is head of research and development at Hilson Moran