An Aecom apprentice blogs on her week spent work-shadowing Emea chief executive Steve Morriss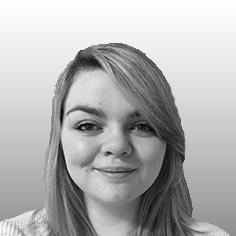 This time two years ago I was studying for my A-levels and struggling to get excited about going to university. I was tired of full-time education and eager to start work, yet wanted a job that offered a clear career progression. I knew an apprenticeship was right for me when I realised I could work and still gain qualifications.
I'm now in my final year of a two-year apprenticeship in quantity surveying at Aecom. Once I gain my BTEC and NVQ qualifications in a few months, I plan to continue my studies part-time at university. My apprenticeship allows me to attend college or university one day a week and spend the rest working as a member of Aecom's quantity surveying team in Bristol.
Before joining the profession it didn't really register that as a woman I might be part of a minority. Yet I am the only girl in my class at college
As part of the company's activities to mark National Apprenticeship Week, I have been shadowing Steve Morriss, our chief executive of Europe, Middle East, Africa (Emea) and India. The experience has given me a real insight into the role of a senior executive. Steve's diary was incredibly busy and we attended lots of meetings where he was required to listen, advise and make decisions on a range of different topics.
One piece of advice Steve gave that resonated with me was to just do what you enjoy. It was reassuring to know that Steve has reached the level he is at without losing sight of what he enjoys. I'm incredibly ambitious and want to progress up the career ladder, yet I would be reluctant to lose the mathematical skills that are the reason I chose quantity surveying.
I also enjoy the variety in my work and I hope that doesn't change as I progress through my career. Even at the top Steve is working on a wide range of projects and initiatives at the same time, just like I do with the different projects I deliver. The best part of my job is seeing my projects become a reality. Visiting a finished scheme that I have had an active role on as the quantity surveyor is really rewarding. I hope that Steve still gets satisfaction from seeing his ideas and leadership make a difference to the business.
The most encouraging part of my time with Steve was attending a staff event he hosted to launch Aecom's mCircles mentoring scheme for female employees in the UK. I grew up exposed to the construction industry as my dad is a builder, so before joining the profession it didn't really register that as a woman I might be part of a minority. Yet I am the only girl in my class at college and I expect to be one of a few when I start university.
Going forward, I would love to encourage more women into the industry and show that a rewarding career is open to anyone who possesses the right skills. I also want to highlight that entering the industry via an apprenticeship does not hold you back. I am definitely going to get involved with the programme and hope to become a mentor one day. In fact I've already started by helping my younger sister, who will finish her GCSEs this year. Like me, she is unsure about continuing with full-time education and I am talking to her about apprenticeship options. I certainly have no regrets about opting out of full-time education to start my career early. It's given me so many on-the-job experiences that I would not have if I was still at university.
Abigail Scott is an apprentice quantity surveyor at Aecom