Government celebrates milestone and launches nine new construction apprenticeship courses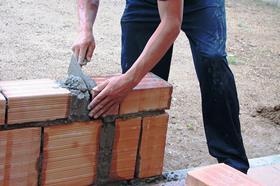 The government has reached its target of starting two million apprenticeships during this Parliament.
Business secretary Vince Cable met the two millionth apprentice - Paige McConville, aged 16, in Oxford - who has begun an advanced apprenticeship in engineering manufacture at high-tech engineering firm FMB Oxford.
Cable said: "This isn't just about numbers. From space engineering, to TV production, to legal services, apprenticeships are the ticket to a great job and a route employers trust to access the skills they need."
Cable also announced 22 new employer-designed apprenticeship courses, including nine in construction (see below).
Several construction firms have signed up as 'trailblazers' to provide the courses, including contractor Costain.
Jayne Sloane, group training manager for contractor Costain, said: "The trailblazer apprenticeships give us the opportunity to ensure apprenticeships are fit for purpose and provide our industry with the skills needed for the future."
List of new construction apprenticeship courses
Construction Assembly Technician
Construction Quantity Surveyor
Construction Design Manager
Construction Management
Building Service Engineer Site Manager
Civil Engineering Site Manager
Highway Electrical - Maintenance & Installation
Highways Maintenance Supervision
Highways Maintenance Skilled Operative