When you start a new business arrangement it is best to confirm the terms in writing. A recent spate of construction disputes show the risks involved in relying on oral contracts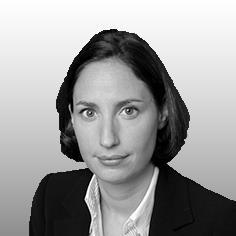 The only explanation I can come up with for why so many construction projects start without a written contract is that the industry is full of optimists. Nobody expects to fall out. In fact, it is so common for parties to start work on the basis of an oral contract that parliament decided to allow parties to an oral construction contract to have the protection afforded by the Construction Act, when it was amended in 2011.
However, the recent spate of cases involving oral contracts remind us just how risky that can be.
In Dacy Building Services Ltd v IDM Properties LLP, Mrs Justice Jefford was asked to enforce an adjudicator's decision awarding Dacy, the subcontractor, payment from IDM.
Dacy claimed IDM was the main contractor, but IDM resisted enforcement on the basis that the adjudicator had no jurisdiction because it was not the main contractor. The judge held that IDM had a realistic prospect of succeeding in its defence that there was simply no contract between it and Dacy. It was "not at all clear who Dacy contracted with if anyone".
There was a direct conflict of evidence both as to the background to, and circumstances of, the meeting where the oral contract was said to be agreed. Consequently this was not the kind of dispute which could be resolved on a summary basis.
Of course, had there been a written contract between the contractor and subcontractor there could be no question who the contracting parties were.
In Leslie vs Farrar Construction Ltd [2016], the Court of Appeal considered whether a developer could recover overpayments to a contractor under an oral framework agreement. The parties agreed that the developer would pay the "build costs", but what did that mean?
That old adage, 'hope for the best, but prepare for the worst' comes to mind
Payments were made on the basis of the contractor's budgets but the court determined that the budgets exceeded the actual cost of construction by some £300,000. Without a contract term to say build costs meant actual rather than budgeted build costs, the Court of Appeal determined that the claimant, Graham Leslie, had agreed to pay the budgeted price, knowing it may be more than he owed. As a result he could not recover the overpayment.
Had the contract been in writing, the definition of "build costs" is likely to have been clearer. The court was keen to point out that "misunderstandings of this nature are hardly surprising, if a builder and a property developer choose to embark upon a series of multi-million pound projects on the basis of a brief oral agreement which no one troubles to reduce to writing".
Sometimes a party to an oral contract denies its existence altogether, and adjudicators and courts must consider whether there is a contract in place. Generally, in circumstances where one party performs a service and the other pays for it, they are reluctant to find that there is no contract.
In Purton (t/a Richwood Interiors) vs Kilker Projects Ltd [2015] the judge was asked to consider this question in the context of adjudication enforcement.
He concluded that there was a contract between the parties rather than a series of works carried out by Rob Purton for which Kilker had paid without being under any contractual obligation to do so.
Finally, Harlequin Property (SVG) Ltd & Anor vs Wilkins Kennedy [2016] serves as a salutatory warning for advisers. The judge found that failure to enter into a building contract with a proper valuation mechanism had led to the developer overpaying the contractor by $24m (£30m). He held Wilkins Kennedy, the developer's accountants and business advisers, responsible for 50% of this sum for failing to advise on the risk of not entering into a formal contract.
So what do we learn?
When relationships break down, parties struggle to agree on the time of the day, let alone the detail of a conversation had years before.
However optimistic you are feeling about the great working relationship you are about to embark on, not documenting the detail of an agreement not only makes it more likely that key terms will go undiscussed and unagreed, it leaves scope for a disgruntled party to say that the agreement was on other terms.
That old adage, "hope for the best, but prepare for the worst" comes to mind. These disputes might have been avoided if, at the outset, the parties had entered into even simple written construction contracts. The easiest way to make sure you cover all the bases is to use a standard form of contract, like JCT or NEC. Even if that isn't possible, at least try to document the payment terms. You will save yourself a good deal of trouble in the long run.
Catherine Gelder is contentious construction and engineering partner at Berwin Leighton Paisner