The industry needs to improve its innovation and collaboration to produce the products and services that will be demanded by housebuilders and home owners in future. But we shouldn't just rely on regulation to drive change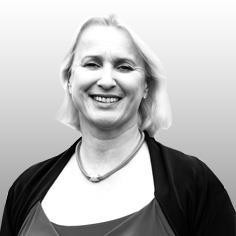 Sentiment is improving and the housing market is on the up. However, innovation has always been the key to evolution; whether that's innovation in construction methods, products, or the built environment. So what can we hope to see the industry doing differently in future?
Traditionally the construction and housing industry has not been known for putting money aside for research and development. Yet despite this, many recent government initiatives have encouraged developers to invest in new products and construction methods, as well as think about the use of natural resources and waste minimisation, either through competition, grant funding or regulation.
The Design for Manufacture £60,000 house is one example, along with HCA grant funding for green energy. However, the biggest single driver has to be regulation. We are all familiar with the drive towards zero carbon buildings via Breeam or the Code for Sustainable Homes, although the latter is of course now being dropped in favour of new building regulations.
The Code for Sustainable Homes, along with the Merton Rule, where local authorities required 10% renewables or similar, have both previously driven a certain level of innovation in terms of "designing-in" energy efficiency and low-carbon technologies, with features such as ground source heat pumps, photovoltaics or combined heat and power systems fuelled by biomass.
These technologies have had varying degrees of success. But there is definitely a need to operate in a more joined-up way, where key parties - such as energy providers and manufacturers of energy-saving products - collaborate and work together from concept through to delivery, achieving the required regulations as well as a comfortable living environment. There should be an easier way to share and learn from past experiences. Developers could do well to better integrate design, supply chain and construction teams along with sales and customer experience feedback early on in the process.
The regulatory demand for energy efficient, low-carbon homes means building is becoming more complex and there is sometimes a trade-off between meeting technical requirements for low carbon and delivering high-quality design. This could be manifested, for example, in the use of external materials, window size and positioning, or roof design. Should it be flat and green or brown, or angled with photovoltaics or solar panels? Many house builders, including ourselves, have installed smart meters, and in 2013 88% of Crest Nicholson's new homes were fitted with smart meters to help customers monitor their energy use and cost.
What are customers going to be demanding from their homes in 10 or 15 years'? We need to innovate to stay ahead and deliver products which meet people's changing needs
The challenge now faced by developers is how to learn from the customer, and then translate this learning into future products, designs and specifications while still staying ahead of the Building Regulations. The growing desire of purchasers looking for open plan living with large windows and access to gardens via bifold glass doors, for example, brings its own challenges around being able to achieve the required standards in terms of SAPs and solar gain,
and, of course, a pleasant living environment.
What are customers going to be demanding from their homes in 10 or 15 years'? We need to innovate to stay ahead and deliver products which meet people's changing needs. The regulatory agenda has tended to drive a technical response to housing design which is not necessarily conducive with a customer friendly product. The fitting and operating of mechanical ventilation and heating recovery units (MVHR) offers an obvious example. Poor early design, ductwork not being properly integrated, failures in system commissioning and a lack of understanding of the concept of MVHR by those handing over to the purchaser led to customer confusion, and ultimately dissatisfaction, around how to operate and maintain the system.
There is a call for manufacturers to step up and meet their customers, hold workshops and sell their products. This has already worked well for green energy providers such as Eon in relation to combined heat and power (CHP), and manufacturers now need to take responsibility for ensuring that end users understand and take full advantage of the benefits of any new system.
Waste and resource efficiency is also a huge challenge. The construction industry is the largest user of natural resources in the UK; 400 million tonnes of materials are delivered to site and construction waste accounts for 25% of the UK total. However, the industry is working to radically improve this through initiatives such as adopting a "closed-loop" approach where protective packaging is taken back and put back into the manufacturing process.
Segregated waste is now commonplace on most construction sites, although there is still a need to find a way to re-use timber off-cuts, surplus inert materials and damaged fittings. The number of skips on site also needs to be reduced.
Today's improving market presents us with a new opportunity. Without doubt, we need to improve our building and procurement methods and embrace R&D through innovation, and the role that manufacturing plays is a core part of this. We have a very real chance to take the industry forward, but it is only through evolution, working together and sharing best practice that we can ultimately respond to customer demands and deliver the best product we can.
Debbie Aplin is managing director of Crest Nicholson Regeneration