Talk of recovery in Dubai is rightly treated with caution by firms that experienced the 2008 crisis, but there is real growth in the emirate and the Middle East region in general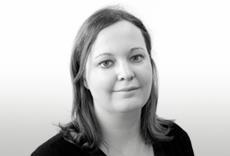 Many UK construction bosses will still hold painfully vivid memories of the exodus from the Middle East back in 2008-9, when abandoned cars were a symbol of the desperation with which expat professionals tied to escape the region's financial crisis - but left only to find their firms faced a three year wait for fee payments.
So signs that Dubai - the emirate that was worst hit three years ago - is increasingly getting back on its feet, and is once again courting international construction expertise, are likely to provoke a strong degree of caution. And rightly so: if firms with a heavy UK presence could ill-afford the cost of abandoned ventures in the UAE three years ago - after years of boom at home - they are much less likely to be able to do so now.
But equally, the steady signs of recovery in Dubai cannot be ignored by those in a position to pursue international work. The emirate's economy is set to grow by 4.5% in 2012-13 according to EC Harris, and, even more importantly, it is an ideal base from which to capitalise on an estimated £2.8 trillion of projects in the Middle East and North Africa by 2020, with Qatar in particular showing rapid growth.
Dubai is an ideal base from which to capitalise on an estimated £2.8 trillion of projects in the Middle East region by 2020
Whether or not to increase resource in the region (in the case of those who have retained a presence) or for others re-enter the market, is therefore becoming a more pressing question for many firms. As we explore this week, the decisions being taken are varied - for some, the signs are enough to act, while others are keeping a watching brief. What is consistent, unsurprisingly, is the importance all firms are placing on enhanced due diligence, both on individual clients and on forward pipelines of work in their target sectors and geographies.
This trend, however, puts the UK industry as a whole in a better position to gain more in terms of a reliable pipeline of work from the region than before the recession. Heightened scrutiny of contracts, project funders and other supply chain members has become a day to day reality of the UK market, and so many firms will be much more set up to apply these procedures to the Middle East than they were in the past - and therefore be much better placed to spot and mitigate potential risk to projects.
The potentially lucrative, eye-catching glamour contracts (such as Dubai's disconcerting plans to construct a Taj Arabia) might be a gamble too far for many, but there is also an opportunity to engage with a steady pipeline of lower-key infrastructure work for which there is clear demand - including transport, schools and housing. And these are also sectors in which, as a result of the continued suppression of public spending in the UK, coupled with the hiatus in PFI, many firms have a depth of expertise that they currently cannot put to consistent use at home. So while no one wants - or expects - another Middle Eastern gold rush, the improving conditions in the UAE should offner more than just a glimmer of hope to many in the sector.
Sarah Richardson, editor