This week marks the fifth Green Sky Thinking week – time to take a step back and look at sustainable design challenges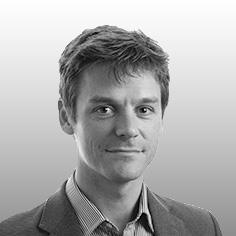 This week marks the fifth Green Sky Thinking week, a London-wide events programme for property and construction professionals. It has showcased sustainable design solutions in more than 50 on site or project specific events and is organised by Open-City, which has a mission to champion a better built environment.
We have been part of the week, giving a tour of the Sky Garden at 20 Fenchurch Street to share the environmental strategy developed by Hilson Moran for London's highest public garden. An enclosed space which protects against the rain and strong winds 35 floors up, the design brief was focussed on maintaining a comfortable space 155 metres above the City of London that functions all year round, without relying on any heating, cooling or mechanical ventilation. It's an exciting project, showing how passive design can be used to moderate internal environments, especially given the UK's relatively benign climate.
It's also a showcase of technological solutions. Roof-mounted PVs are predicted to generate 27,300 kWh per year and hydrogen fuel cell technology will help to reduce carbon emissions from the building by 6-7% – at least 270 tonnes per annum, and prevent the emission of more than 18,000 tonnes of pollutants compared to conventional combustion-based power generation. This fuel cell is the first to be installed in the City of London. An innovative solution integrated into the building systems by Hilson Moran, it harnesses clean power and low carbon heat and integrates with an absorption chiller to produce cooling for the building when the demand for heat is low.
The other key to success in environmentally sustainable design is determination and collaboration among the design team
20 Fenchurch Street was developed by Land Securities in a joint venture with Canary Wharf Group and is rated BREEAM Excellent. It is a great example of progressive developers committing to a range of sustainable solutions to improve the performance of their buildings. The fuel cell, driven by Land Securities, is particularly pioneering because this solution, although effective, is currently expensive compared to more traditional solutions. What Land Securities recognises though is that, as the client, they have the power to make a difference and need to take the lead with such solutions because only then can they become more affordable. With stationary fuel cell technology, significant investment in the US, Japan, Korea and Germany is already making a big difference to the cost effectiveness of these solutions.
The other key to success in environmentally sustainable design is determination and collaboration among the design team, not least to make sure it is embedded from the start. Architects, engineers, contractors and costs consultants need to work together to develop a shared vision for the building, which they then seek to protect. I am sure we have all seen potentially great solutions being value engineered out post design, leading ultimately to poorer performing buildings, impacting negatively on climate change as well as the user experience.
Every now and again we need to take a step back and look at the sustainable design challenge holistically. We need to refresh our understanding of the current technologies, policy and thinking, and consider how we can translate these into practice. We need to look at every sector and learn from different solutions, how they're being applied and how effective they are.
We do need some regulation to set the lowest bar and provide enforced encouragement. You will remember the scrapping of the Code for Sustainable Homes and zero carbon targets last year, not exactly the greenest government decision. And although the code was seen by many as too "restrictive", many of its "sustainability" aspects simply represented good design - warm, well lit, soundproofed, well-ventilated homes with low running costs. Now it's gone, developers, architects and designers have to focus on what's important to the homes they're creating. There are still tools available though and the new Home Quality Mark from BRE provides much more flexibility to designers in achieving different levels of certification.
What we must remember and remind our clients is that regulations are intended to be a backstop, a minimum level of compliance to ensure a basic level of quality. To deliver better buildings, we need to go beyond that.
So, at a time when sustainable solutions are in the spotlight, let's commit as an industry to work together to drive sustainable design. In London alone, the target is to supply one quarter of London's energy from decentralised sources and reduce CO2 emissions by 60% by 2025. Our industry has a critical role to play and we're in the best possible position to make a real difference.
Dan Jestico is head of research and development at Hilson Moran