By using lump sum design and build contracts developers can require a contractor to bear financial risk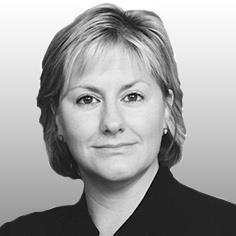 The construction industry is booming. Well, more accurately perhaps, it has returned to growth following a drop last year. There is no doubt, however, that confidence is high. Amid figures showing a rise in employment and inflation at 0%, the main political parties are falling over themselves to provide encouragement to the sector, occasionally backed up by manifesto pledges.
The Labour Party commissioned the Lyons Housing Review, published last year, which resulted in a promise that a Labour government would ensure the building of at least 200,000 homes a year by 2020, together with proposals for the appointment of a ministerial champion for construction and infrastructure. The coalition responded with the National Infrastructure Plan which laid out its plans for public and private investment in house building and infrastructure. Other recent schemes to stimulate the industry include: relaxation of planning requirements; use of brownfield sites; quotas for public authorities to designate areas suitable for development; financial incentives for first time buyers; 20 new housing zones and the Infrastructure Act 2015 which has measures for roads, energy, environment, housing and planning.
Prospects are looking good. Major construction companies are posting increased profits and various reforms aimed at SMEs are starting to take effect. Whatever happens in the general election there will be more building, especially outside London. The Scottish Building Federation, for example, has produced a survey recording a "record high" in confidence in the Scottish construction industry.
Some may argue that developers are best placed to absorb increased risk. A shift in liability back up the supply chain is a good thing
But why isn't everyone rejoicing? It is inevitable that, despite the optimism, there may be some unintended consequences of an increase in construction across the sector. More work requires more labour and materials and these costs are likely to rise as already stretched resources are becoming scarce. There are rumours that as buying power is undergoing rapid change, developers are finding it difficult to secure fixed price (lump sum) design and build contracts and are having no option but to adopt construction management as their method of procurement for construction projects.
By using lump sum design and build contracts developers can require a contractor not only to be accountable for the design and construction of a project, but also (subject to variations or other changes agreed between the parties at the outset) to bear financial risk. This method of procurement is intended to provide a single point of responsibility and to give a developer certainty over price.
Construction management does not provide such an easy ride. Developers directly appoint a construction manager to undertake management services and trade contractors to carry out the construction work. The construction manager is only liable under its contract for its management services and the developer is obliged to take the risk in relation to the construction price, with the responsibility for construction and design shared between numerous parties.
Given that this trend in procurement is as a result of improved growth and prospects in the construction industry, some may argue that developers are best placed to absorb increased risk. A shift in liability back up the supply chain is a good thing.
Note, however, that a great deal of taxpayers' money is earmarked for infrastructure and housing and it has been made clear by the politicians that any improvement in construction growth is reliant upon private as well as public investment. Private developers and funders, who traditionally have a low appetite for risk, could end up in a situation where the enforced use of construction management acts as a disincentive to engage in construction projects and so stall house building and infrastructure recovery.
It is possible to take the view that a change in the market in relation to acceptable methods of procurement won't matter if developers or funders can afford it, but an interesting question is: can you?
Stephanie Canham is national head of projects and construction at law firm Trowers & Hamlins