Stephanie Canham considers the extent of the duty to warn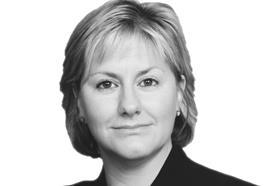 A tricky question at some stage in the working life of almost everyone involved in the construction industry is: who should you inform if you are concerned about something or something goes wrong? In the narrowest sense, it is obvious – you alert your line manager and in turn the matter is escalated to those in charge of the project/the key stakeholders. However, as building projects involve increasingly complex relationships, it can be difficult to figure out who is actually responsible to whom and who should be warned if there are or are likely to be difficulties with particular aspects of the works or services.
Are there any rules of thumb concerning who (apart from your line manager/client) should be advised about potential concerns? Even carefully negotiated contractual arrangements can leave parties scratching their heads. Assignments, novations and warranties (which may or may not include obligations to warn as part of their duty of care provisions) can all contribute to the confusion.
Some general principles have emerged from the case law. Clearly if a contract imposes an express duty to warn the parties and possibly others such as insurers/funders, that needs to be adhered to. Express wording indicating the circumstances in which the duty will arise and to whom the notification should be made is important.
One thing is for sure, this area is certainly not a matter of where least said is soonest mended
The extent of a duty to warn has been considered by the courts from time to time and again recently in Clapham and Anor vs Peacock (T/A AllFlames). In that case the court found that a building contractor was in breach of his duty to warn not only the owner but also the tenants of a building of the dangers of his failure to build the flue of a wood-burning stove at an acceptable height above a thatched roof. The roof subsequently caught fire.
For building contractors without design responsibility, the fact that works are not carried out in accordance with a contract may not necessarily mean that the contractor is in breach of a duty to warn, but he may be in breach if he has concerns about a design supplied to him by a third party and he doesn't bring that to the attention of the relevant people. Consultants may have a duty to warn if troubled about the quality of a contractor's works. While it may be legally easier to establish the existence of a duty in relation to advice provided by a consultant, suppliers may have a duty to warn if they know (or should have known) that their materials are incompatible with their intended use.
It is not just parties to contracts who may be entitled to warnings. A duty to warn can also arise between certain categories of people with a sufficiently close relationship to the person/company who should have warned and failed to do so. This may arise even if there is no formal agreement to warn that third party. The principles a court might apply to establish the existence (and breach) of the duty relate mainly to the knowledge that the person/company who should have been issuing a warning had about those who could be affected by his/its failure to do so.
If you are a contractor, supplier, subcontractor, consultant or sub-consultant with a duty to warn, what do you have to warn about? If your contract or appointment spells it out, that obviously should be complied with. What else? Case law suggests that defects in design and workmanship which might lead to personal injury, death or property damage are generally the areas where warnings are most likely to be required. The potential severity of the consequences of a failure to warn may also be taken into account by the courts. Also be very careful to ensure that whatever the circumstances requiring a warning, if one is given, it must follow contractual procedure (if there is a contract), be clear, unequivocal and provided to the correct parties.
A duty to warn can also arise under statute. For example, the Occupiers Liability Act and the Construction (Design and Management) Regulations in relation to health and safety and also other legislation regulating the supply of goods and services. There may even be professional codes of conduct which could require the raising of potential issues.
One thing is for sure, this area is certainly not a matter of where least said is soonest mended. If in doubt (as with so many aspects of construction projects), it is always better to address any possible problems at the earliest opportunity. You have been warned.