British consultants should capitalise on their reputation as market leaders to win large scale projects around the world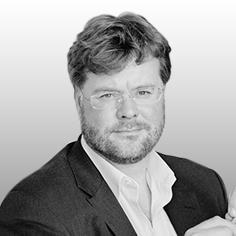 Thirty years ago I started my first job as an intern architect in London. Looking back, the city was looking run down at the time, scruffy with a creaking infrastructure system - a fading world city.
I would visit Paris using the train and ferry, and look with admiration at this handsome city, undoubtedly the cultural capital of Europe after Mitterand's 'Grand Projects'. The contrast could not have been greater with all of the major public investment in Paris. Today the journey between the two cities is far easier thanks to the Eurostar, but other things have changed as well!
Paris is now troubled, worn and challenged. At the other end of the link, London is the gleaming, vibrant economic and cultural powerhouse. The Millennium Commission undoubtedly helped on the cultural side with a number of key projects and of course the economic engine of the city, but perhaps what is more important is the scale of investment into the transport infrastructure system, starting in the late eighties with the Channel Tunnel Rail Link and the International Terminal at Waterloo Station.
Our capital city has a legacy that will benefit many future generations
Since then, it has been a long and steady process with a range of ambitious undertakings including the Jubilee Line Extension, the refurbishment of major rail terminals starting with Paddington and King's Cross, the commencement of the Heathrow Express, upgrades to the London Underground and of course, currently, Thameslink and Crossrail. It took a while, but these projects are bringing very substantial benefits to Londoners.
Parallel with this large scale government investment, these projects have, on the whole, also enriched London with the excellence of their design execution. A strong design leadership goes beyond the architecture of the stations, encompassing the industrial design of all components in the stations and on to the trains themselves. This attention to detail creates a seamless continuity and quality, enhancing the passenger's travel experience. This has also given our capital city a legacy that will benefit many future generations.
The investment has also provided a valuable stream of revenue for our industry, but the rewards go beyond these capital projects. These new systems are an excellent showcase of the expertise and experience that UK consultants have developed, opening up many opportunities for large scale project commissions around the world. British consultants are internationally recognised as market leaders. A good example of this, now under construction, is the Toronto 'Spadina' Subway Extension. The Toronto Transit Commission hired staff previously engaged with the Jubilee Line Extension to grow their in-house capabilities, and most of the stations have been designed by British architects and engineers. London's consultants should use this export of talent and intelligence as a model for capitalising on future investments as the world's cities grow to meet the needs of their urban populations.
Andrew Whalley is deputy chairman at Grimshaw