There is much that the industry can do for itself in 2014, but still need greater clarity from government on several key issues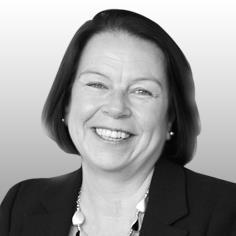 As the Christmas festivities begin to ramp up and we look forward to ringing in another new year, it seems timely to do a bit of crystal ball gazing as to the major sustainability step changes and themes that we expect to see coming through in 2014.
The first of these – owner-occupier engagement – is not a new phenomenon and an area that we have devoted a lot of attention to in the last few years. However, in real terms we believe this is still eyebrow-raisingly behind the curve when it comes to maximising efficiencies. Whilst initiatives such as green leases have attracted quite a bit of press attention, in reality they are so often scored out of final contracts. In 2014, I believe that the way we engage with our tenants will begin to meaningfully change, and will be driven both at site and corporate levels rather than relying on lease clauses.
An example of this has been seen in recent months with major retailers approaching asset owners to install Photovoltaic (PV) on the roofs of out-of-town shopping parks, and visa versa. Such discussions should in turn help to open up wider dialogues and therefore encourage better engagement on all aspects of sustainability.
"In 2014, I believe that the way we engage with our tenants will begin to meaningfully change, and will be driven both at site and corporate levels rather than relying on lease clauses."
Clearly the way in which a building is occupied can be as important as its sustainability credentials. Technical guidance from CIBSE has now explained clearly how developments use 200-300% more energy than predicted at design stage, demonstrating the need to work together to ensure alignment of interests, as well as sharing information and best practice, in order to maximise the efficient operation of buildings and, ultimately, the impact of initiatives.
Another important area to watch will be greater clarity coming through over existing legislation, with the Department of Energy and Climate Change (DECC) due to make a number of important announcements and revisions over the course of 2014. An example includes the new Part L of Building regulations, which addresses the conservation of fuel and power within properties and is due to increase carbon reduction targets for new buildings. We also hope to receive draft legislation on Minimum Building Energy Performance Standards (MEPS). With less than five years until this comes into effect, timescales are short and this clarity is essential if investors are to put action plans in place and costs are to be evenly borne.
Another is the Energy Savings Opportunity Scheme (ESOS). Again, the recent consultation is still vague in implementation detail, making it impossible for people to take early action. For example, it discusses 'sampling' property portfolios with no definition of what would be considered a representative 'sample' and asks for whole life costing of measures with no methodology of how the maintenance costs should be established.
Other areas of interest include the deregulation of the water market and mandatory carbon reporting for listed entities. With choice over service providers, the first of these should lead to greater competiveness, whilst the second could mean that companies that are still struggling to monitor complete carbon footprints, which not only include all energy sources but refrigerants released to atmosphere and transport, have to up their game significantly.
Finally, I believe the industry will continue to engage in greater debate over methods of benchmarking sustainability, ranging from operational rating tools through to global sustainability benchmarking of fund performance, hopefully leading the way towards universally accepted measurement and rating systems. The overall result could be greater much greater market transparency, clarity and awareness, meaning that there is little place to hide.
Debbie Hobbs is sustainability manager at Legal & General Property