The industry remains on course to pass 2007 pre-recession levels next year, but it's no time to put your feet up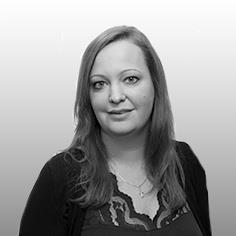 So, work's just about winding down, the dodgy knitwear is on, and hopefully, by the time you read this, the office party has been survived without a repeat of That Incident best forgotten from a few years ago. And as those working in construction review the last 12 months, perhaps with the aid of a warming brandy or two, most can look back over a year that has been broadly upbeat - if slightly bumpier than expected.
Construction entered 2015 with a cheerful forecast of growth of 5.3% for the year from the Construction Products Association, and while it did not take long for this to be dropped - first to 4.9%, and then 3.8% - the industry remains on course to pass its 2007 pre-recession activity in 2016.
The reasons for the slower than expected growth - including a continuing skills shortage, and price rises that have spooked some clients into putting projects back on hold - have had a more constraining effect on the sector as a whole than anyone predicted 12 months ago. But the major political event of the year, May's general election, had much less of a negative impact on the industry's immediate order books than feared, thanks to the political and economic reassurance afforded to clients and investors by the unexpectedly decisive outcome.
The Conservatives' shock victory has - in another welcome surprise for the industry - left capital spending relatively unscathed, despite a continuing austerity drive that has seen the party pledge £21.5bn of cuts to government departments' budgets over this parliament.
On top of this, the creation of an independent national infrastructure commission - a policy called for by Building's Agenda 15 campaign ahead of the election but which initially appeared doomed following the Conservatives' win, due to its championing by Labour - offers the chance for a seismic shift towards long-term planning of the UK's biggest construction projects.
So, heading into 2016, the sector is on a pretty stable platform in terms of demand. When it comes to how the industry operates, however, there are already signs of change.
One good bet for a theme of next year is increased M&A activity, particularly in the contracting sector. Several tier one companies are looking to protect themselves against supply chain price rises by acquiring greater in-house capability, and some companies - particularly lower in the supply chain - continue to struggle to overcome the legacy of the recession no one can yet forget.
The aggressive interest of Chinese companies in the UK market offers another potential narrative - in a recent Building poll, 85% of readers believed a Chinese developer would buy a UK contractor by the end of next year.
Meanwhile, the government's long-trailed deadline for adoption of BIM Level 2 on public projects is finally set to arrive in April - which stands to drive further digitalisation of the way the industry works.
Building's coverage next year will feature the latest on such activity - as well as all the people moves, project wins and company turbulence that characterises any year in the industry (see our review of 2015).
We will also provide a platform to showcase and debate ideas about how construction can meet both the most urgent and the emerging challenges of providing a built environment than can best support current and future generations: from stemming the current housing crisis, to ensuring delivery of long-term infrastructure projects, and using the urban realm to enhance wellbeing.
And as part of these debates, we will continue to champion ways the industry can rid itself of the unwanted gifts it will carry with it into next year: the skills shortage, the need to improve diversity, and the government's damaging backtracking on policies that promote a greener built environment.
So, with continued growth on the horizon, and changing dynamics for the sector, 2016 is unlikely to catch anyone with their feet up. But for now, on behalf of all at Building, I would like to wish you a happy and relaxing Christmas break and, when it finally arrives, a very successful new year.
Sarah Richardson, editor