As chairman of Assael – the first company to top Building's Good Employer Guide two years running – John Assael lifts the lid on the architect's policies and motives, and encourages the industry to do more to attract new talent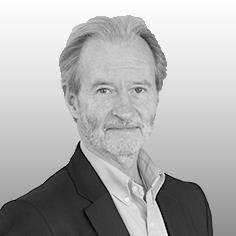 Assael is all about people, so it goes without saying that we're delighted to have been awarded the number one spot in the Building Good Employer Guide for the second year in a row - a first, I'm told. It's also critically important that our industry's leading magazine recognises the importance of how we all perform as employers alongside covering our work and business success.
Each year more companies enter, and these organisations set the example for others in recognising the value of employees. The guide becomes an invaluable resource for the whole industry - one to be celebrated.
Looking after people is an employer's responsibility, but it's also good business. Happy staff work better together in teams, develop stronger relationships with clients, are better ambassadors for the business, are more loyal and dedicated, and more productive as a result.
With the potential for such a positive contribution to the business' success as a whole, I can think of no reason why you wouldn't treat your people well.
In an interview with Building in December last year, I stated our ambition to grow our practice, win awards for our work, give something back through charitable work and be a great employer. I said at the time that by achieving the last, the other three goals would be met.
So, in the last year, what's happened at Assael? We've been recognised as a great employer again, we've employed more staff, increased our fee income to £6.4m, won or been shortlisted for 10 awards for our design work and raised £24,810 for charity.
The skills shortage poses a very real threat to our industry and there simply aren't enough apprenticeships or graduate programmes to solve it
We've also revisited everything we do for staff, and enhanced it. Businesses, even those who win awards for staff care, can still improve. It's about continuously evolving what you do, listening to staff and responding where you can. It's not only important to help staff develop and reward their hard work, but also to care for them as people, with families and lives outside of work.
We have always offered enhanced maternity and paternity benefits, and these have been increased to six weeks full pay for fathers and 24 weeks full pay for mothers. We offer sabbaticals after 10 years' service, and dinner and paid overtime for late workers. However, since we were named number one last year, and even since we completed the questionnaire for the Good Employer Guide earlier this year, we've improved our benefits package. We now have a five-year service benefit, which includes £500 and a week's extra holiday to go travelling, private healthcare for all staff and free access to financial advisers. We give bonuses twice a year and a further £350 and an extra day's holiday for a long weekend abroad to visit a city of their choice with colleagues. We're also about to move to a larger studio in Putney with break out areas where teams can come together to work or socialise.
It's not about one-size-fits-all either. You need to offer what's right and attractive to your staff. And you'll know what that is by engaging with them. I believe in openness, not least because it provides security and reduces anxiety. We're very transparent about how business is with announcements every Friday about projects, promotions and general matters. All staff can access our five-year business plan and I am personally available to chat about the company.
In addition to looking after our existing staff, there is another responsibility that we need to take seriously. The skills shortage poses a very real threat to our industry and there simply aren't enough apprenticeships or graduate programmes to solve it. We're also not making our sector attractive enough often enough. So what can we who are in a position to make a difference do? We need to spread the word to schools and colleges about the benefits of a career in architecture, property and construction - giving a clear message about the opportunities available. Our industry bodies need to play a key role and government must lend its support too.
We need to offer work experience, internships and graduate training and, if we want to ensure diversity in our profession, we need to pay our young people. We benefit from their work so they deserve to be compensated financially, and not just for their travel. We need to clamp down on those that allow people to work for six months for free.
At Assael, we continue to campaign for the future generation of architects – we mentor students, pay their fees, give them a worthy salary and two weeks of study leave. We commit to training to help them develop and grow. This is something we can all do.
We work in a people-centric industry and so it makes sense to look after our people and to encourage more great people to join what is a growing sector once again, one that can deliver great career opportunities.
John Assael is chairman and co-founder of Assael Architecture