Assael wins best employer in Building's Good Employers Guide for second year in a row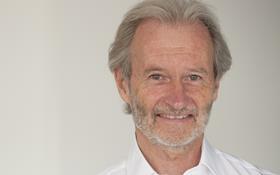 Assael Architecture has been named the best employer in Building's Good Employers Guide for the second year in a row.
The practice was praised by the judges for going the "extra mile" in providing a "flexible, relaxed and nurturing environment for every one of its employees."
Perks offered by the firm include giving employees two round-the-world tickets after 10 years of service, while it also pays for dinner and a taxi home for those working late.
The judges also highlighted the practice's creativity in forming family-friendly working practices as well as its positive attitude to training and recruitment.
Writing in Building this week, John Assael says: "Looking after people is an employer's responsibility, but it's also good business. Happy staff work better together in teams, develop stronger relationships with clients, are better ambassadors for the business, are more loyal and dedicated, and more productive as a result."
Office fit-out firm Oktra came second and was the only contractor in the top five. Judges said Oktra "clearly implements" its commitment to sustainability throughout the company, and has a zero tolerance policy on office politics.
The firm also gives staff an all-expenses paid trip to Europe as a Christmas present, and boasts a 100% staff retention rate.
Consultant Alinea, architect Architype and consultant Buro Four rounded out the top five.