John Assael's ambition is to grow his practice, win awards and be known as a great employer. But he believes that it's by achieving this last that the other two goals will be fulfilled. Meet the winner of Building's Good Employer Guide.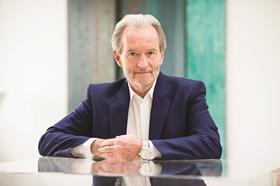 As someone who set up his own practice in his twenties with no business experience whatsoever, weathered the nineties recession and sailed across the Atlantic, you might have thought that John Assael was no stranger to rough waters. But when, in 2008, he was faced with making 17 staff redundant in one day, the mild-mannered architect was distraught. "They cried; I cried," he recalls. "It was absolutely awful."
The decision to take so deep a cut so early in what turned out to be a five-year recession may seem surprising, particularly given Assael's clear affection for his then 75-strong workforce. But Assael believed it was necessary for his practice's survival - and he made this absolutely clear to those who stayed. "I said: 'Guys, we're in a lifeboat, we're in a hurricane. And our little practice - the survivors - are in this boat, but some people had to get out to let us survive.'" He pauses. "I wanted all the staff left to respect those colleagues who we had to make redundant enormously, as without them getting out, we would all go."
Six years on, the fortunes of Assael's eponymous practice - like many in the sector - have improved remarkably. The firm has just reported its strongest financial year on record and has grown back to its former size, even rehiring some of those made redundant. To Assael, the fact these people were willing to return is evidence that not just his approach to business, but also to staff welfare, works: "We were clear it was our fault, not theirs, and we've got them back."
So what sets the practice - which was judged top of Building's Good Employer Guide in October - apart from others when it comes to staff loyalty? And how is Assael capitalising on this as he prepares his practice for further growth?
The beginnings
Meeting Assael in his practice's studio - an open-plan, cavernous structure near Wandsworth in south London - it is immediately clear that he does not fit the stereotype of the slightly chaotic architectural practice owner. The business side of his firm is run with forensic precision; at several points, Assael breaks off our discussion to fetch complex charts modelling everything from historical staffing patterns to projected fee levels for different teams.
"We track everything," he says. "We're not like some of our colleagues, who are a bit …" - he breaks off, searching for a polite term - "…floppy in the management stakes."
This business-like approach, however, was alien to Assael when he first set up his firm. After studying for two postgraduate courses on top of his architectural degree, Assael worked for short periods at several London practices, before being approached by a friend who wanted to set up an architectural office in Bahrain. His friend needed to establish a UK base to meet legal requirements.
As a result, aged 28, Assael founded his practice. He freely admits he knew nothing about business: "I was useless." He made just two non-negotiable decisions early on: that the practice would not carry out domestic work, and that he would always operate from an office rather than home.
He admits he "made lots of mistakes," and that "occasionally the practice would run out of work", but 35 years on and Assael Architecture, as it is now, is testament to his dedication. Assael says his eventual business success is largely due to the influence of his identical twin brother - a City lawyer. "He's operated all his time in a business-like environment. He gave me tons of advice."
This influence is still heavily apparent in the way that Assael runs his firm. "We know we do things here which some architects think are very corporate, like inductions and so on, but we think that's just normal. Occasionally I have said to partners in this firm, "we want to be more like lawyers. Why can't we charge more fees, pay ourselves more? What about exit interviews?"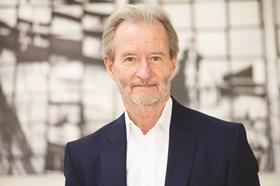 Interlinked goals
This business-like approach has contributed to a strong focus on Assael Architecture's financial health, which has seen it emerge from the recession with no bank debt and impressive financial growth. In 2013/14, the practice's turnover was £6.3m, up from £4.4m the previous year, with a 105% growth in profit from £435,000 to £890,500. This is a dramatic leap from the darker days of 2010/11, when the business contracted to a £2.5m turnover with a profit of just £10,000.
But for Assael, financial success is only one of three interlinked goals for the practice. "One is to get design awards; two, to be recognised as a great employer, and three, to be financially sound." He says it is "often difficult" for a firm to do all three. "Sometimes if you're trying to be financially sound, you don't care about the awards, you just need the work - or you end up employing people cheaply or on unpaid internships."
At the moment, however, Assael Architecture is performing on all fronts - winning a Sunday Times housing design award on top of its financial success and good employer recognition. "We've managed, just at the moment, to get all three aligned, and that benefits everybody here. We're more stable, so there are no redundancies, and we can pay overtime and bonuses. If we reward staff more, we get better staff, so we're more likely to get design awards. It's self-fulfilling."
In fact, overtime and bonuses are just two of many forms of recognition Assael offers staff. An eye-catching package of investments includes company-funded architectural city breaks for everyone in the practice, free meals for those working late, and sector-leading maternity and paternity benefits. John Assael consults all staff in the practice on which benefits to offer, suggesting ideas in a weekly presentation and asking for emailed feedback. "There's no point having benefits for staff if they don't like them," he says bluntly.
I don't understand why most companies, who say 'our biggest asset is our staff' - particularly firms who trade off brain power rather than making something - don't have a programme that genuinely cares for them
He also believes it is better to trust staff to make the right decisions about when to take advantage of benefits and spend money than to police them too thoroughly. "If you put too many mechanisms in, checks on staff and sign offs and all the rest, the cost of doing it doesn't pay for itself. My view is that once or twice you might be taken advantage of, but it's better to trust people."
He adds that in his experience, when they know they are trusted, most staff try to "help to make the business more stable, rather than taking out of it what they can". He gives the example of an offer he made to fund taxis home for all staff working past 9pm: the staff came back and said it was too extravagant. "But if it's 9.30 and it's a young woman and she wants to - it's fine. They don't need to ask, just do it."
This is one respect in which Assael Architecture feels different to many large corporate entities, with their myriad sign-off systems and a sense that only senior staff are trusted with spending. But in Assael's view, not only is it perfectly possible for larger firms to adopt this approach, their bottom line would benefit if they did.
"You have to break down the control from big organisations, to departments, to teams. Otherwise you're not going to succeed. Even here, we operate in teams - each team leader has a budget to go out and celebrate, for example." Crucially, he says, these teams can't be too big. "It's a bit like the army. You don't fight for your country, you don't even fight for your regiment. You fight for your platoon. That's 12 people - it's a magic figure, because above that loyalties start to get compromised."
Assael seems genuinely at a loss as to why more firms don't offer a similar level of trust and reward to their staff. "I don't understand why most companies, who say 'our biggest asset is our staff' - particularly firms who trade off brain power rather than making something - don't have a programme that genuinely cares for them. Because when you lose staff, you lose a little bit of an organisation's brain - retained memory, skills and relationships. Every time you lose somebody there's a little bit of damage."
He believes that poor staff retention is the biggest barrier to success not just in individual firms, but across the construction industry as a whole. "We have great people who leave in recessions and don't come back. They've gone somewhere else. Why would they want to stand around in the rain, on a site with a poor health and safety record, and argue about bonuses, when they can go and sell suits in Harvey Nichols? It's a big problem."
Assael says that the number of tradespeople that have left construction this recession is now actually affecting the design of buildings, saying some clients are specifying that his practice does not use bricks in designs because of the shortage of supplies and labour. "Our designs have been modified due to skills available and products out there, which I've not been aware of in the past."
Recruitment
Finding the right staff is now a pressing issue for Assael. He wants to grow his practice from its current level of 75 staff to 100 by the end of next year, to service a turnover which he projects will grow to £7m in 2014/15 and £8m in 2015/16. The practice's work is dominated by urban, housing-led regeneration work - largely in London - which offers the benefit both of being a sector at the heart of recovery and one with long order books, which are conducive to forming relatively stable plans for growth. The company, which tends to work directly for clients, including Grainger, Barratt and Lend Lease, is also taking a keen interest in the private rented sector (PRS), a market Assael believes has the potential to be "enormous".
When it comes to recruiting architects, Assael identifies diversity as a major problem. He says that although Assael Architecture does not discriminate positively or negatively on the basis of gender, he is aware of "lots of examples" where women in the profession are getting paid less than men, adding: "I wish more people would report those organisations which don't comply with the spirit and the letter of the law."
But his biggest overarching concern is that the profession is becoming increasingly middle class. "Some really talented architects aren't going to make it as a result," he says. He points to the prevalence of unpaid internships in the sector, which favour those with wealthier backgrounds, as a major cause. "We get around 50 letters a day from students and young qualified architects who want to come and work for us, and quite a lot start the letter 'I am prepared to work for nothing'. Those go straight in the bin."
Apart from those doing a single week's work experience, Assael pays even people who have not yet started university a minimum of £10 an hour. The practice also offers loans for people who need a deposit for accommodation, or who want to do further study. But he says it is "frustrating" that many competitors take on people for "six months to a year" on unpaid internships. "We're going to become like barristers in the old days, where you could only get into the profession if you had private means."
More sinisterly, he says he is also aware of chartered firms breaking RIBA rules to sign log books for Part 3 students despite not paying them the minimum wage - a RIBA requirement. "The RIBA should get hold of these people and expose them," he says. "I know students that have worked for these firms, and they will not report them because they are worried about the damage it will do to their own reputation. I've even offered to pay legal fees for students to do this, but they are afraid to speak out."
It is short cuts to resourcing like these that Assael, keen though he is for the practice to grow, refuses to take. "We're not growing as fast as some architects," he says, "but we don't want to. It has to be modest. It's not doubling in size in a year, because how can you do that and still have this culture?"
John Assael on:
Becoming an architect: It was a last minute choice. I wasn't a child who wanted to be an architect from the days I was in primary school: I wanted to be an airline pilot or an artist.
Where I grew up: I was born in Nairobi and lived in Africa until I was 20, but I was sent to school in England from the age of 11.
How my upbringing affected me: It has affected the way I deal with people, because not having been born in England I'm not as sensitive to class distinctions that layer English society. I can be a bit of a chameleon. I think my colonial background has affected the way I engage with people - rather perversely, I suppose, as you think colonials being surrounded by servants might not treat everyone with respect.
Family history repeating itself: My son is training to be an architect, and my daughter is a construction lawyer. A lawyer and an architect, like me and my brother. It is a bit bizarre.