Labour saving technology might stem the skills shortage, but it's unlikely to be introduced quickly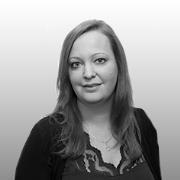 The idea that, in just a few years' time, much of the work done on construction sites by surveyors today could be carried out by drones is perhaps unthinkable to many people, inside the sector and out. After all, construction is still being lambasted for low levels of productivity, while companies battle to make investment in so-called "modern" methods of construction – including techniques that have been around for decades – stack up financially. But while tech-savvy retailers are the businesses grabbing headlines when it comes to the use of unmanned aerial vehicles, to give drones their full title, the signs are that a quiet revolution could be beginning in construction, too.
Major infrastructure clients, including the Environment Agency, are already using drones to carry out large-scale surveying work. Meanwhile, consultants including Gleeds and Aecom are training staff to pilot them, with an eye on a market for their use that PwC estimates will be worth £36.6bn in infrastructure alone by the mid-2020s.
Any talk of machines carrying out work previously done by humans is inevitably accompanied by mutterings – some tongue-in-cheek, some genuine expressions of anxiety – over robots coming for jobs. But for construction, particularly at a time when the sector faces well-documented skills shortages, drones offer more of a lifeline than a threat.
Yes, there are valid concerns over the safe operation of drones that need to be addressed, and the regulations surrounding their use seem like work in progress. But the technology, deployed properly, has the potential to make surveyors' work far safer. Sending a machine rather than a person 50 floors up the outside of a building to inspect work done is no bad idea; neither is sending it onto a potentially crumbling structure or one filled with asbestos.
Drones also, crucially, have the potential to make surveyors' work far more efficient, covering large areas quickly and sending back data for analysis. As James Kavanagh, director at the RICS, put it this week: "The surveyors of the future will operate in a data management, rather than data capture role."
This labour-saving technology is, of course, all the more alluring at a time when construction is set to see a 25% decline in available labour over the next decade as workers retire, according to Mark Farmer's analysis of skills and productivity. And that is even before we take into account the impact of Brexit, which, the RICS has warned, could lead to an exodus of 175,000 construction workers – as well as the UK cutting itself off from a future pool of EU labour.
The thorny issues of immigration and movement of labour after Brexit remain mired in confusion. Brexit secretary David Davis this week suggested that the UK should have a system under which immigration levels rise or fall depending on the UK's needs; but how exactly such a system would work, or be enforced, remains desperately unclear – as does the basis on which those "needs" would be determined. Another, even more pressing, issue with an uncertain outcome is the status after Brexit of the workers from the EU already living and working in the UK. Davis' pledge that this will be a priority as formal talks over withdrawal begin will come as scant reassurance to those people – or those relying on their skills – who foresee the almost inevitable prospect of protracted negotiation.
So, all things considered, when it comes to surveying, investing now in drone technology looks like a pretty savvy move – and it's one that, in all likelihood, more and more companies will make over the coming months.
At the same time, however, the application of drones to construction is still very much in its infancy: this is not a flying support unit which will plug skills gaps overnight. So, as the UK enters formal Brexit negotiations, Building is again urging all readers to add your voice to our Building a Better Brexit campaign, to help secure measures in the negotiation that will enable the industry to deliver the built environment that the UK will need, over the coming years and well beyond its exit from the EU.
Our asks from government include confirming the rights of skilled EU construction professionals and tradespeople already legally working in the UK, and guaranteeing freedom of movement for key industry workers for at least a transitional period.
Meanwhile, our corresponding pledge for industry urges companies to share ideas around innovative technologies that can help improve the sector's productivity – and it seems the use of drones will be among them. Because they are coming – and it could be sooner than you think.
Sarah Richardson, editor