Be careful before you get back into the water - the construction industry might not be out of danger just yet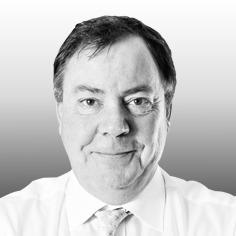 Who remembers the film Jaws 2 – not many I guess?
For those of you not familiar with this cinematic tour de force – the catch line on all the posters for the Movie was - "just when you thought it was safe to go back into the water?"
At the moment I am feeling the same sense of apprehension and disbelief as the police chief Martin Brodie, the character in Jaws facing the return of a large shark, when I see the latest batch of headlines showing that the construction industry is now apparently safely on the road to recovery.
True, there is indisputable good news and a leading recruitment agency announced in July that it had seen a 98% increase in property and construction related vacancies compared to the previous year. Also, many commentators who were predicting dire and disastrous things for this year have had to quietly revise construction forecasts upwards, not something that has happened in a long time.
We are seeing a re-booting of the housing sector brought about by what is a short term fiscal stimulus from government
So why am I feeling apprehensive? Perhaps, like the Little Britain sailing regatta, I am now seeing an industry that is a mere shadow of its former self, like a sequel that has no chance of reaching the heights of the original. The truth is that I am not convinced that there has been a recovery in construction and property as a whole. We are seeing a re-booting of the housing sector brought about by what is a short term fiscal stimulus from government, the economic equivalent of a shot of adrenalin to revive one part of the ailing patient. However the commercial, retail, mixed-use and infrastructure construction markets are still on a slow burn return to recovery and while there is more confidence about, it is not yet a nirvana of optimism out there on the streets.
In a way we should be thankful. If business did suddenly pick up across the whole piste I am not sure we would have the skilled labour force ready to support it and in this way I feel a bit like the chap in the Jaws sequel about to go back into shark infested waters. I have seen it all before. This recession has been longer and deeper than the Mariana trench. It has displaced a whole generation of artisan craftspeople, as well as architects and consultants.
The apprentices that are going be needed are only just starting to return. Trades people fed up with years of a work drought have left our sector to pursue other more reliable avenues of employment and according to recent figures from the Construction Industry Training Board (CITB) there are over 400,000 people set to retire over the next five to 10 years. The impact of this will be to eventually push up costs, something we are already seeing in tender prices.
We have seen this before and if you are not careful you end up with bricklayers and plasterers earning more in a week than a project manager will earn in a month. Most movie aficionados would agree that Jaws 2, while welcome, wasn't a patch on the original. Let's hope that what is already being heralded as the "new boom" for construction follows the pattern of superheroes like X-Men, Spiderman and Superman, whose sequels all made more money than the original.
Richard Steer is chairman of Gleeds