Schemes like Lincoln Plaza are creating tomorrow's ghettos and our inept planners are to blame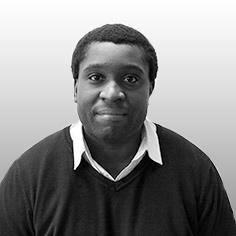 Another year. Another Carbuncle Cup. And another London high-rise development declared the winner. Lincoln Plaza is a deserving victor, a putrid, pugilistic horror show that should never have been built.
In its bilious cladding, chaotic form, adhesive balconies and frenzied facades, it exhibits the absolute worst in shambolic architectural design and cheap visual gimmickry.
But, despite the fact that both architect BUJ and developer Galliard Homes must obviously shoulder significant blame for the horror show that is this development, with grim inevitably it is the planners who once again must bear the weight of responsibility.
Its South Quay location is already emerging as verifiable planning mess with a scrum of high-rise luxury residential schemes that range from mediocre to maniacal now jostling for positon on its discordant skyline.
Sadly, this is now a familiar scene replicated across London with schemes at Battersea, Vauxhall and increasingly Docklands and the Isle of Dogs itself all clinging to the disingenuous doctrine of regeneration while emboldened by a planning system that is either ignorant or too inept to stop them.
Make no mistake, schemes like Lincoln Plaza are creating the ghettos of tomorrow and we are killing the character and spirit of what makes our cities special in order to do it.
Ike Ijeh is architectural correspondent at Building and BD