The government's sustainability backtracking will have knock-on effects for other national policies and will be damaging for industry confidence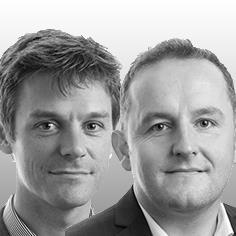 The construction industry has recently witnessed a series of dramatic policy U-turns from the government around sustainability issues. It began when David Cameron allegedly ordered his aides to "get rid of all the green crap", blaming green taxes for the increases in the UK's energy bills. Now the government has done another U-turn by announcing that it "does not intend to proceed with the zero carbon Allowable Solutions carbon offsetting scheme, or the proposed 2016 increase in on-site energy efficiency standards", initially proposed by the Labour government's 2007 'Building a greener future' policy statement, which confirmed that all new homes would be zero carbon by 2016.
With this one sentence, hidden away on page 46 of the Treasury's 'productivity plan', it has potentially brought an end to eight years of productive collaboration between developers, engineers and architects to reduce the carbon footprint of the UK's building stock.
Just consider the investment that has gone into preparing for zero carbon and greater energy efficiency. Not only is there the substantial cost of developing these standards, using taxpayers money, but also the cost to companies' research and development activities, which represent considerable time and money developing innovative products to support the construction industry to achieve new standards, only to potentially find themselves with no market.
Some of the new and innovative solutions they have developed have already helped meet ever tightening Part L standards and there has been unprecedented success, with a positive impact on both new and existing stock. A new house built to Part L 2013 standards emits approximately 44% less CO2 than its equivalent built to the 2002 standards.
So why the U-turn when green technologies are available, the proposed compliance mechanisms were sensible and the industry was prepared to adopt them? Given the announcement was made in the context of a 'productivity plan', one can only assume that it is because the government believes the construction industry is inefficient because of these standards. At Hilson Moran, we don't think this is the case. We believe that sustainable design is simply good design. In a world of ever increasing energy costs, why would someone design a building that wastes energy and results in higher energy bills for its tenants? We believe that the loss of these targets puts good design and innovation in perilous danger of being put aside in favour of short term productivity gains. It also might understandably make research and development companies far more cautious about future investment if there is a risk of the government changing their policy again, or abolishing it completely.
The demise of the zero carbon buildings policy also has knock-on effects to other policies affecting buildings at both national and local level. The recent Housing Standards Review stated that from the introduction of zero carbon homes in 2016, local authorities will be unable to require new developments to achieve CO2 savings above those in building regulations. This was based on the fact that from 2016 all new homes would be zero carbon and therefore additional CO2 savings would be unnecessary.
Additionally, the Greater London Authority has recently consulted on alterations to the London Plan (London's spatial development strategy), which contained policy responses to the Housing Standards Review predicated on zero carbon homes being introduced in 2016. The removal of the zero carbon requirement now leaves a large hole in these policies and has created a huge amount of uncertainty for developers, planners, architects and engineers in terms of required building standards. Coupled with the phasing out of the Code for Sustainable Homes, the upshot of this is that homes built post 2016 will be less sustainable and more energy hungry than those we are currently building. How is that keeping bills as low as possible for hardworking families?
Just days after the announcement hailing the end of zero carbon buildings policy, we learned of the demise of the Green Deal. The government confirmed it will no longer fund the Green Deal Finance Company and will stop any future funding releases of the Green Deal Home Improvement Fund. Following this, it then unveiled changes to renewable energy subsidies, affecting the support developers of projects such as solar PV and wind (above 50kW) will receive under the feed-in tariff scheme, raising concerns about the future of large-scale renewable energy projects in the UK.
We are all left thinking what next?
A glimmer of hope can be seen in an open letter to the Chancellor from the UK Green Building Council. The letter, signed by senior leaders from 246 organisations, including Hilson Moran, warns that the policy U-turn has "undermined industry confidence in government" and that their actions will "curtail investment in British innovation and manufacturing". We hope that the government can see the error of its decision and put sustainability back at the forefront of UK building, where it belongs.
Chris Birch, director of sustainability and Dan Jestico, head of research & development at Hilson Moran