Anonymous source says funding cut could lead to potential judicial review challenge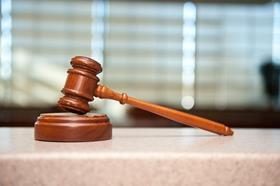 The government is likely to face legal action over its controversial decision to axe funding for the Green Deal, a leading sustainability lawyer has warned.
The lawyer, speaking on condition of anonymity, told Building the government had opened itself up to a potential judicial review challenge if Green Deal providers can prove they have been impacted financially by the Department for Energy and Climate Change's (DECC) sudden decision to stop funding for the Green Deal Finance Company and Green Deal Home Improvement Fund last month.
The lawyer said a judicial review could be mounted if there were grounds to say the decision was "unlawful, unreasonable or unrationable" and said a challenge was "probable". Anyone who has "standing" can take the decision to High Court, the lawyer advised, which could include trade associations, providers themselves, or even firms lower down the supply chain.
The lawyer added Green Deal providers can claim damages if they can prove they have suffered a direct financial loss. This would be the case if a firm had a contract in place to provide work through the Green Deal which is "no longer economically viable", the lawyer said.
The DECC declined to comment.