The Industrial Strategy signifies a brighter future for construction if we can get our act in gear now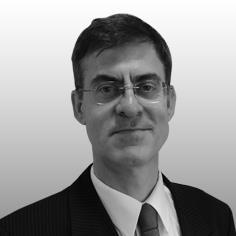 Could it be that we're beginning to see the first signs of a return to better times for our industry? In the last couple of months, construction output figures from the Office for National Statistics, and surveys by RICS, the Construction Products Association and the Chartered Institute of Purchasing Supply seem to suggest things could be beginning to move in the right direction.
But there's no getting away from the fact that we have a long way to go before we're back on track. The smallest to the largest construction companies still face huge challenges.
It's those challenges and recognition of the role that construction plays in underpinning the economy that led the government and the industry to work in partnership on the Industrial Strategy for Construction that was published in July.
For the first time, there is shared understanding and agreement about what we're all trying to achieve
It seems to me that publication of the strategy marked a sea change in the relationship between government and the industry. For the first time, there is shared understanding and agreement about what we're all trying to achieve and the outcomes we want for the wellbeing of the industry and the economy.
Of course, it's one thing knowing where you want to get to and quite another getting there. If we are to meet the targets we have set ourselves for 2025, it is essential that there is strong leadership from the newly established Construction Leadership Council to ensure that there's an effective and lasting partnership between industry and government and that real and measurable progress is being made towards the goals set out in the strategy.
Judy Lowe, the deputy chair of CITB is a member of the leadership council. This reflects the key role we have to play in the successful delivery of the Industrial Strategy. If the industry is to reach its full potential it is essential that it has the right people with the right skills at the right time. We realise that this puts the onus on us to ensure that we are delivering the training and development the industry needs in the way it needs it. We are committed to meeting the challenge and ensuring that we have the systems in place to respond quickly and flexibly to industry needs.
Construction is still in a difficult place but it's clear to me that the Industrial Strategy for Construction with its vision for 2025 holds out the prospect of a brighter future if we are prepared to grasp the opportunity with both hands.
William Burton is interim chief executive of the CITB