A blaze that ripped through the Torch tower in Dubai could have major legal and cost implications for skyscraper fire safety in the UAE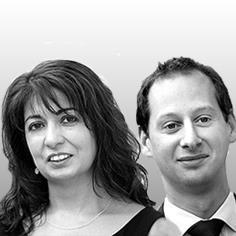 As widely reported, a spectacular blaze occurred at the Torch, Dubai Marina, in the early hours of Saturday 21 February 2015. Fortunately, there were no deaths or serious injuries. Residents of the Torch, which when completed in 2011 was the world's tallest residential tower, were evacuated as the blaze spread rapidly over the building's facade. While the authorities investigate the cause of the fire at the Torch, the incident may once again ignite the fire safety debate in the UAE.
The Dubai-based Middle East Centre for Sustainable Development estimates up to 70% of the high-rise developments in Dubai are fitted with facade cladding known as metal composite cladding, or more specifically aluminium composite panels (ACPs). These are pre-fabricated panels made of two sheets of aluminium bonded to a non-aluminium core which are fixed to the exterior of a structure to provide a finished building facade.
ACPs are widely used in high-rise construction. Although ACPs manufactured to international standards are usually fire rated, it is thought that the ACPs responsible for a recent spate of fires in the UAE may be of a type containing a flammable thermoplastic core, produced or sourced locally. Such ACPs have been banned in the UK and some international markets since the eighties. Once ignited, possibly by welding or discarded cigarettes, the flammable ACPs may act as fuel, assisting the spread of fire.
It is thought that the cladding responsible for a recent spate of fires in the UAE may be of a type containing a flammable thermoplastic core
It is understood to be such circumstances that led to a fire at the Al Hafeet Tower in Sharjah on 23 April 2013, where coals from a barbeque or hookah ignited non fire-rated flammable ACP cladding resulting in extensive fire damage. A similar, higher-profile blaze gutted the 34-storey Tamweel Tower at Dubai's Jumeirah Lake Towers in November 2012, where it is thought cladding was ignited by a discarded cigarette. More than two years later residents are still waiting to return and the cost of the damage is estimated to exceed US$21m.
It is only as a result of an annexure to the UAE Fire & Life Safety Code of Practice which came into force on 1 September 2012, that it has become compulsory for new construction approved by the Dubai Civil Defence to require fire-rated ACPs or other cladding to be fitted, together with other fire prevention measures. The annexure applies to all new construction approved on or after 1 September 2012 and all buildings under construction where cladding, fire stopping or curtain wall installation had not commenced on 1 April 2013.
In respect of existing buildings, the annexure recommends that building owners have perimeter walls evaluated through the Civil Defence-approved House of Expertise to resolve non-compliance through alternative solutions. While recommended, it is not a requirement for building owners to do so. The annexure does not specify what alternative solutions or retrospective steps should be taken with regard to existing buildings.
The Civil Defence has announced that it was considering an extension to the annexure to require building owners to adopt new safety requirements for existing structures. Calls for these reforms will no doubt be amplified if the facade cladding is found to have contributed to the fire at the Torch. Such measures could include costly installation of external sprinkler systems and fire-retardant cladding panels every three storeys to inhibit the spread of fire.
Given the number of high-rise developments in the UAE constructed before 1 September 2012, there is a risk of further incidents. As well as health and safety concerns, the costs involved in repair or replacement of non-compliant cladding are likely to be significant. Designers may have specified internationally recognised fire-rated ACPs in designs and specifications but there is a potential risk that contractors selected and installed non-fire rated ACPs prior to 1 April 2013, with or without the knowledge of the design team.
While the UAE authorities have now taken action in respect of new construction projects, it is not yet confirmed what further steps the UAE authorities may implement in respect of existing buildings. Any measures will most likely affect building owners and operators. However, they may seek to recover costs from designers, inspectors, contractors and their insurers. Where designers are aware or suspect un-rated ACP panels have been used on projects with which they have been involved, it would be wise to check contract terms and the applicable laws – noting the potential for decennial liability in the UAE.
Sheena Sood leads the construction, engineering and infrastructure team at Beale & Company. Nathan Modell is an associate at Beale & Company