Michael Gove's recent rhetoric about rehabilitation may open the door to designing the UK's new generation of super-prisons as institutions of redemption, a million miles away from the high-tension, low-hope jails across the Atlantic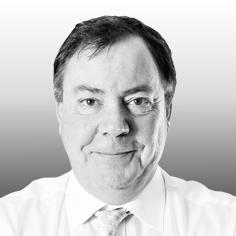 The government's policy on prison reform and prisoner rehabilitation has undergone more U-turns than a driving instructor on acid.
In November last year Michael Gove, secretary of state for justice, unveiled plans to build nine new "super-prisons" in England and Wales. He also went on to contradict the views of his predecessor Chris Grayling, who was firmly of the "throw away the key" approach to state incarceration. Ironic that these two cabinet ministers now share a platform on behalf of the Brexit campaign. Especially since Gove, supported by his one-time ally, the prime minister, now apparently stands for rehabilitation rather than just imprisonment. This is something he can achieve - if he designs and builds wisely.
Under the new plans, five of the super-prisons will open by 2020. About 10,000 inmates will be moved, in a decision the government estimates will save it £80m a year in running costs.
I view this road to Damascus conversion with more than a detached interest. Our business has, for many years, worked with high-security prison operators in the US and Puerto Rico. Let me be clear, a visit to one of these buildings is not for the faint-hearted. They are massive repositories for misery and despair. Over recent years, our teams have examined dozens of existing prison and jail facilities. We go into the institutions, assess the state they are in, issue a status report and make recommendations about the work needed to be done to bring them up to standard. This has led to more than $6 billion-worth (£4.3bn) of improvement works in the US alone in the past few years.
To give some background, prisoners in America are held in differently-classified facilities according to the seriousness of their crime.
Some might be in a level one facility, hanging out with some accountants who'd been caught smoking a bit of pot but level five facilities have a very, very different feel. There's a sense of something in the air. Luckily, warders and officers in the US are ex-military and all special-weapons and tactics (Swat) trained. They make you walk under the balconies when you move around these jails - where cells are in a row on different levels. This is so the prisoners don't throw whatever comes to hand at you (likely something which came out of their bodies). The problem is that you are then face-to-face with sociopaths and murderers. The trick is to keep far enough away so they can't actually grab you although there's always a lot of shouting: "Come over here, I want to talk to you."
In the construction of the UK's nine new super-prisons, we have a major opportunity to move on from the design favoured by our Victorian forefathers
Is this what we want for our nine new prisons in the UK? In the construction of these units we have a major opportunity to move on from the design favoured by our Victorian forefathers - the cells arranged in galleries around a central atrium. Many still have slopping out and are a health and safety nightmare, with over-crowding and stress issues, impacting upon the ability of prison staff to manage up to 1,900 inmates at a time. The £1bn new-build programme aims to see money raised from the sale of valuable inner-city locations being used to fund their construction. We have a chance to change things.
I also work with a charity in the field, called The Nehemiah Project, which rehabilitates prisoners following release and tries to keep them on the straight and narrow through early intervention. They have a good success rate working at the sharp end of prisoner rehabilitation and while mainly concerned with life after incarceration the charity also has views on how prison design and construction may impact on behaviour. They are keen to highlight some desirable aspects of prison design that could be incorporated to improve conditions, such as naturally lit rooms, double-height association spaces and a less confined environment.
Some outside observers are optimistic for the principles employed by architect Aedas in the design of the UK's first "Titan" super-prison in Wrexham - named as HMP Berwyn - that is currently being built by Lend Lease. Built to accommodate 2,000 prisoners, it comes with a £212m price tag and allegedly aims to provide rehabilitation, elements of which will be facilitated by the design of the prison. It has to be said, however, that critics see it as a giant fortified warehouse with an imported US style of prisoner management and, to use an appropriately judicial metaphor, the jury is still out.
Various studies have highlighted the role of prison design and construction in assisting with rehabilitation. Things like improving inmate-guard relations through more open layouts and options like de-stressing acoustics which replace the highly stress-inducing sound of steel cell doors clanging against brick. The UK has the highest overall prison population in Europe and one of the worst reoffending rates.
Prisons could play a vital part in reversing that trend and the construction and design of those units is in our hands, if we want it to be.
Richard Steer is chairman of Gleeds Worldwide