The Green Deal celebrates its first rocky year in existence this month, it now needs to evolve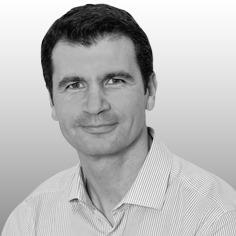 In just one week's time, the Green Deal – the government's flagship energy efficiency policy - will celebrate its first birthday. Although we should perhaps hold off from unleashing the streamers and cutting the cake just yet. With only 458 homes (at the last count) having actually installed measures through the scheme, the government is unlikely to be throwing a party to mark the milestone.
A myriad reasons for this disappointing take-up have been levelled at the scheme, from early IT glitches and over complexity, to a general lack of demand for energy efficiency. But the most commonly expressed gripe is that the relatively high interest rates associated with Green Deal loans are putting off consumers - evidenced, critics say, by the fact that more than 100,000 assessments have been converted into fewer than 1,500 Green Deal Plans.
A new UK Green Building Council report looking specifically at Green Deal finance has found that while interest rates are indeed a concern, they are not the most important, with consumers more worried over issues such as the lengthy payback period on loans.
The report also suggests that the 8-10% APR on loans offered by the Green Deal Finance Company – currently the only financial institution doing so - is competitive compared to similar forms of unsecured credit.
There are changes that can be made directly to the Green Deal itself, for example relaxing some of the scheme's strict repayment rules
But far from dismissing this issue out of hand, the report argues that lowering interest rates would still be beneficial. Not only would it make Green Deal finance more appealing to households, but it could increase the number of energy saving measures that could be installed using the scheme, limiting the amount consumers would have to stump up themselves.
So how exactly can the interest rate be reduced? There are a number of potential options, which all come with their own pros and cons.
Government could step in and provide a direct subsidy. And while this obviously comes at a cost – for every £1bn worth of Green Deal plans taken out by householders, it would cost government up to £300m to reduce the interest rates to between 4% and 5% – there would be big benefits to UK business. And after all, it's not unheard of for government to intervene where it feels necessary to stimulate demand for a market, take for example Help to Buy.
There are also changes that can be made directly to the Green Deal itself, for example relaxing some of the scheme's strict repayment rules could allow householder to pay off loans more quickly, cutting the overall cost, but at the expense of some consumer protection.
And then there are alternative sources of finance altogether. Social investors, community funding or local authorities may be able to offer finance at lower interest rates at the local level. While issues of scalability may spring to mind (the Green Deal and Energy Companies Obligation aim to treat some 14 million UK homes), a patchwork of these schemes up and down the country could go further than might seem initially possible.
If we are going to mark this anniversary, and I believe we should – despite its problems, the scheme is an innovate and world first national renovation programme - I'll blow out the candles on the cake and make a wish: that the Green Deal, and energy efficiency more widely, be given both the attention and urgency they need to succeed. Something has to change. The future of our energy bills, industry and the environment depends on it.
Paul King is chief executive of the UK Green Building Council