We need to tell the younger generation how much quantity surveying has to offer as a career, before the skills gap gets too big to fill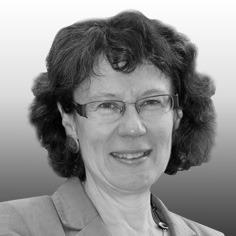 Quantity surveying, or cost management, is a cutting-edge discipline that offers a career so varied that it can encompass anything from complex mathematical modelling to business development, plus the opportunity to work in every environment from office to desert in every country in the world.
It promises an average salary and career opportunities that match many more popular graduate career choices. It should be up there with the police officer, the nurse, the architect, the engineer or the marketing manager – but it's not.
In my daughters' peer group at an 'Ofsted Outstanding' sixth form college, only one student has chosen to study anything related to construction or property and this is to be a civil engineer, not a quantity surveyor.
The QS profession is seen either as an unknown entity or treated with a mixture of suspicion and mild derision: Isn't it really boring? What do they do? Don't people study that if they can't get into accountancy? Some believe that the property and construction sector is a precarious place to work. Well, it may be a barometer of the world's economy but risk of redundancy is no greater than in any other sector.
The QS profession is seen either as an unknown entity or treated with a mixture of suspicion and mild derision
This lack of understanding is worrying given that any construction from the Shard, to the Sydney Opera House, to our own homes and beyond need considerable input of a quantity surveyor.
Universities across the country are reporting falling numbers of UK students on quantity surveying degree courses, even after this year's A level results, when hundreds of clearing places were available to study quantity surveying, some with entrance requirements as low as two Es.
At the same time the average age of our workforce is rising and as a result we have a time-bomb that will tick more rapidly over the next decade. We have significant numbers of staff due to retire in the next few years with not enough skilled people to replace them.
The current backdrop of few barriers to entry and medium-term demand out-stripping supply makes now the perfect time to join our industry. I know that there are many initiatives and schemes out in the marketplace that encourages them in but we need to do more.
We need to tell the younger generation how great this profession is. We need to give it greater profile so that it becomes a serious contender in the career stakes and we need to shout louder about how our efforts help deliver the very best that the 21st century built environment has to offer.
Ann Bentley is chairman of Rider Levett Bucknall UK and director of the Rider Levett Bucknall global practice