I'll be sorry to see the Galliford Try boss go but he has done his bit for the firm and the industry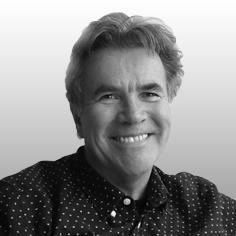 The late great industrialist Andrew Carnegie (1835 -1919) once said: "As I grow older, I pay less attention to what men say. I just watch what they do." In Greg Fitzgerald, we have a case in point. The boy is 50 or 51 and after 33 years 'before the mast' he is hanging up his hard hat.
I, for one, applaud this. Yes, he is the Peter Pan of UK construction - looking (at least) 10 years younger than his actual years - but isn't there more to life than Galliford Try?
Similarly, he is departing on a high ie. the business is in rude health with pre-tax profit in the year to end June 2014 rising 28% last year.
Galliford Try is also one of the rare (maybe unique) contractor-mergers which has worked. And, by the by, GFRT's share price has soared 161% over the past five years (which were hardly banner ones for the industry): on 18 September 2009 the share price was 463p - whilst last night (16 September) it closed at 1271 pence.
Growth, mergers and pleasantness have all been part of his modus operandi. How often does that work? And so, let him walk away.
Let him go and watch clouds in Mallorca (where he has a home). Job done. I also wish him well - as we all should. He has been really good for Galliford Try - and for the industry. Top man.
Tony Williams is founder and chief executive of Building Value