The government is right to want to scrap the Code for Sustainable Homes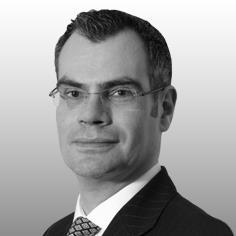 At a time when all the main political parties are calling for more affordable homes it was surprising last year that the House of Commons Environmental Audit Committee called on the government to reconsider its plans to phase out the Code for Sustainable Homes.
We are still waiting to hear whether the Code will be scrapped or revised but the government should be reminded that whilst the Committee's recommendation is well meaning it is also misguided because it will further burden already overstretched planning authorities and stifle the supply of new homes.
The Code, which is a standard for the sustainable design and construction of new homes, was launched in December 2006 with the aim of reducing carbon emissions and promoting higher standards of sustainable design above the standards set out by the building regulations. However, despite some success in helping to drive up standards its usefulness is over and should be scrapped.
As the government considers whether to revise or scrap the Code let's hope it will it will have the courage to say goodbye to the Code
The way forward should be for the energy enforcing requirements within the Code to be enforced through building regulations which would make it easier for councils to concentrate on strategic planning.
The recent Housing Standards Review systematically examined the different standards in operation and proposed a clear way forward which involves a set of tiered national standards and the incorporation of these standards over time into the building regulations.
This would draw a clear and sensible line of distinction between the planning system, which should properly be focused on the impact of buildings on their immediate environment in keeping with the understanding and expertise of local planning authorities, and the Building Regulations, which deal with technical standards.
It also needs to be recognised that the current energy efficiency standards required under Part L of the Building Regulations and the proposed uplift in standards due to be implemented later this year are already extremely ambitious and highly challenging for the industry.
Indeed, the idea that local authorities would be looking to set higher standards still is baffling, and frankly divorced from reality.
At a time when local government resources are already stretched to breaking point, it must be asked what expertise and understanding do local planning authorities have to start second-guessing technical building standards.
So, as the Government considers whether to revise or scrap the Code let's hope it will it will have the courage to say goodbye to the Code and hello to a more vibrant housebuilding sector.
Brian Berry is the chief executive of the Federation of Master Builders