Rising materials prices and payment problems are squeezing margins and piling on pressure despite the recovery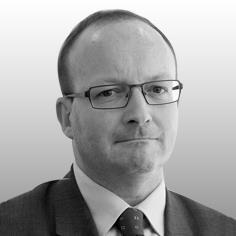 Timing is everything, not least for construction companies trying to steer a course from recession into recovery. Today's Construction Trade Survey from the Construction Products Association (CPA) starts with the good news before moving rapidly onto a wodge of statistics that could be very bad news for contractors, especially those that have recently taken on fixed price contracts.
The CPA release kicks off with the news that, for the first time since the financial crisis, there have been three consecutive quarters in which the 1,000-odd contractors surveyed saw workloads higher than the same period a year earlier. In the fourth quarter 15% more firms saw rises in output than those suffering falls. But this compares to balances of +72% in Q2 and +43% Q3, with the drag on overall levels in Q4 being the result of negative balances in repair and maintenance work.
More worrying, incoming orders dropped unexpectedly in the fourth quarter. The only sector to register a rise was new public housing (also the best performing in the output category during the quarter), with a fairly feeble balance of +9%. Rather shockingly, the Help to Buy-fuelled private new housing sector flat-lined, while all other categories of new build and repair work saw negative balances of 8%-15%.
It's hard to imagine how many contractors in the southern half of England will have managed to do much work in what will probably be a complete write-off of a first quarter
Some of these may be statistical aberrations that may reverse during 2014, especially given the level of repair work when the current near-Biblical floods retreat. (But it's hard to imagine how many contractors in the southern half of England will have managed to do much work in what will probably be a complete write-off of a first quarter.)
The real worry for those contractors with less than robust balance sheets are supply chain issues, which the CPA goes into in some detail. Seventy per cent of "heavyside" manufacturers reported rising costs (over half of them registering inflation above 5%). By the looks of things most or all of these were passed on to their customers, with a net 65% of contractors reporting rising material costs (while a net 34% saw labour rates go up).
By contrast, the balance of contractors that had raised their tender prices above where they were a year earlier was a mere +2%, down from +4% in Q3. Simple mathematics would suggest their margins would fall: indeed they did, with a net 14% reporting shrinkage, up from 11% in Q3.
Moreover, many struggled to actually get labour: 41% struggled to get bricklayers and 32% encountered a paucity of carpenters. This spells potential trouble ahead in finishing jobs. Add to this the likelihood of flood-led delays in Q1 and the outlook for getting paid could deteriorate further in the months ahead. (The survey already detected a slight uptick in the number of firms taking over 60 days to be paid.)
Under the traditional contracting model, firms get paid a proportion of payments up front so, in a rising market they can replenish cash by replacing old contracts (going cash negative) with increasing levels of new (cash-positive) contracts. The danger for more desperate companies is not pricing enough cost inflation or encountering a stuttering recovery. Just like the CPA figures suggest this is.
All this follows a similar pattern to the early days of past recoveries, possibly the most nervous point of the cycle for many companies. Costs and cash flow may put pressure on many companies but, with better prospects on the horizon, receivers may see more chance of selling off chunks. Certainly time to take a long, hard look at the terms of any fixed price contracts.
Alastair Stewart is Building Analyst at Progressive Research. Follow him at www.BuildInsight.co.uk and on Twitter @BuildInsight