The latest figures from the Office for National Statistics show that construction is growing, by 4.6% since April 2013 in the most current estimate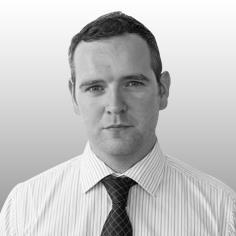 As always with statistics the headline story contains a number of subplots and analysing the data at a regional level shows a high level of disparity in the construction industry across the United Kingdom.
Hardest hit since the start of the recession has been the North-east with current levels of output 32.4% below those recorded at the start of 2008. Yorkshire and the Humber and Wales didn't fare much better recording declines of 25.4% and 20% respectively in the same period. Contrast this with London where output is 25.7% above the level of activity recorded before the recession began and the stark difference in UK performance becomes clear.
Looking at growth levels in the past year reinforces the pattern of London dominance with output 19.2% higher than this time last year, the highest out of all the regions.
The encouraging news is that all regions grew in the past 12 months but the North-east is still at the lower end of the scale growing by 7% in comparison.
There are some regions performing better than others particularly the East Midlands and the West Midlands which grew by 18% and 14.7% respectively so there are reasons to be positive across the country.
The levels of new orders are also increasing in the regions that have performed poorly in the last year. In the North-east the value of orders is a massive 112% higher in the last 12 months than the 12 months previously which bodes well for future growth in output levels.
In addition the value of new orders in Yorkshire and the Humber is 33.7% higher when comparing the same periods. However, when you look at Wales the value of new orders in down by 1% which, while small, does not bode well for future performance in a region already badly hit by the downturn.
Of course, the performance of the construction industry is largely procyclical so regions that are performing better overall in economic terms will have stronger construction activity. However, it is clear that, when hailing the revival of the construction industry it very much depends on what part of the country you are in.
Michael Dall is an economist at Barbour ABI