This CPD module, sponsored by Armstrong Ceilings, looks at how the construction sector is increasingly embracing the circular economy, as clients demand higher environmental standards and greater efficiencies from a finished product
CPD CREDITS: 60 MINUTES
DEADLINE: 13 JULY 2018
For more information about Assemble Media Group's CPD distance-learning programme, click here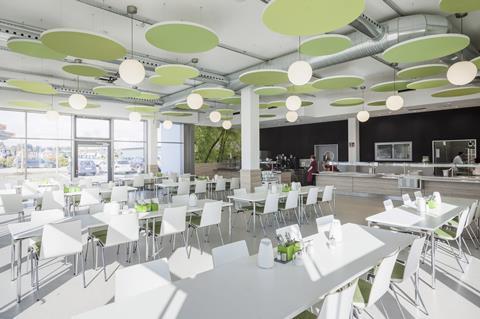 INTRODUCTION
As clients demand higher environmental standards and greater efficiencies from a finished product the construction sector is increasingly embracing the circular economy. By its nature such an economic model is regenerative and seeks to maintain the utility and value of products, components and materials, while being low-cost and sustainable at the same time.
An important element of the circular economy is recycling. Factors include product recyclability and closed-loop processes, where waste becomes a valuable input. Building longevity into products so that wastage is minimised is also important. Where a product has outlived its useful life it can be broken down and its constituent parts used to make either a new version of the same item or something entirely new.
A recent development of the circular economy is 'Cradle To Cradle', which envisages a more extensive reappraisal of a finished product and its constituent parts, as well as its 'after-use' potential.
Resource efficiency
Essentially the circular economy looks to increase resource efficiency, add employment to economies and change the mindset of societies towards building a more sustainable future.
Circular economy principles start out by outlining 'doing more with less', at the same time seeking to increase the economic and environmental value of existing and new materials. By studying the flow of material and energy through industrialised systems, links between various elements can be understood and appreciated, their influence measured and the consequences of those links and influence subsequently assessed.
In the built environment the benefits of the circular economy model are potentially significant. Potential favourable outcomes include reduced construction costs; increased rental yields; finished buildings with residual value; collaborative partnerships, and achieving a positive architectural legacy.
Enabling factors in any value proposition relating to the built environment include:
Design
Deconstruction
Reassembly
Future flexibility
Information
Cost/condition
Resource productivity
Life-cycle data
Ownership
Warranty
Traceability
Collaboration
Share incentivisation
Transparency
Innovation – new products
Long term business models vs short term
Meanwhile, expected outcomes in such a value proposition include:
Operation
Performance over ownership
Improved utilisation
More consumer choice
Asset
Maintain highest value for products for longer
Maintenance and replacement certainty
Total cost benefits
Waste
Material security
Waste reduction over life-cycle use
Open and closed loop solutions
Cradle-To-Cradle
A new take on renewables, sustainability and the circular economy is 'Cradle-To-Cradle' (C2C) design. The brainchild – and registered trademark – of McDonough Braungart Design Chemistry (MBDC) consultants, C2C is a biometric approach to product design. In the words of MBDC, C2C aims to "meet the needs of the present generation while ensuring that future generations have more opportunities to meet their needs".
Under C2C, materials used in industrial or commercial processes are deemed to contain either technical or biological nutrients.
'Technical nutrients' are synthetic materials which pose no harm to the natural world and can be used countless times instead of becoming waste.
As the names suggests, 'biological nutrients' are organic materials which can be disposed of in a natural environment and will decompose in soil, although not always without a potentially harmful effect on a given eco-system.
'Nutrient cycles'
MBDC envisioned continuous 'nutrient cycles' where all materials and substances retained their biological and technical nutrients.
In the biological cycle for products for consumption, the circle effectively begins and ends with biological degradation, taking in biological nutrients, plants, production, product, use and back to biological degradation, to begin again.
In the technical cycle, that for products for service, the existence of technical nutrients leads to production, which creates a product, which is used and then returned for disassembly and the creation of more technical nutrients
C2C design envisions a number of elements including circular design, including value chain collaboration; design for disassembly and recovery, and the impact of buildings on people's health, well-being and productivity.
Well-being and productivity
C2C design takes into consideration factors such as indoor air quality (ventilation/aroma/pollutants/moisture content), thermal comfort, lighting (artificial and natural) and the impact of noise and acoustics, which can affect privacy and concentration.
Negative occupant health and well-being outcomes from these factors include headaches, breathing disorders, fatigue, discomfort, eye strain, lower productivity and poor concentration.
C2C's vision is that consumption can become a 'good' thing, waste can become food for other organisms, products and their systems can replenish natural systems and all materials are safe.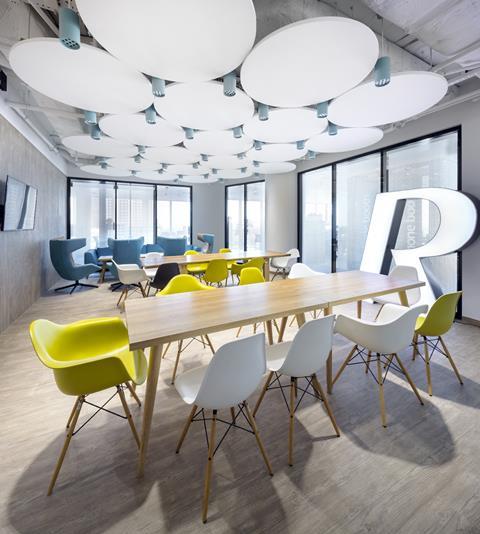 Cradle to Cradle Certified Products
The Cradle to Cradle approach and product certification programme was developed and structured by Michael Braungart, a chemist, and William McDonough, an architect.
They coined the phrase "Being less bad is not the same as being good".
The Cradle to Cradle Product Standard sets out five criteria which are assessed with an overall rating given to the product. Products will be awarded one of the following ratings: Basic, Bronze, Silver, Gold or Platinum following the assessment methodology set out below.
Material Health: eliminate chemicals/ingredients that are deemed harmful to animals, water systems and the environment generally. Often referred to as removing materials that are CMR. C = Carcinogenic; M = Mutagenic and R = Reproductively Toxic.
Although many chemicals categorized as CMR are not banned or even restricted in their use the view of the Cradle to Cradle scheme operators is that for a truly circular economy to function then all materials should be safe, healthy and endlessly reusable.
Material Reutilisation: ensuring biological nutrients can replenish natural systems and technical nutrients can be used again and again.
Renewable Energy: De-carbonizing our current energy system and moving towards greater use of solar and renewable energy systems.
Water Stewardship: Reducing the amount of water that we use. Encouraging closed loop water use and in the long-term ensuring that water leaving our plants is at the same quality ad water entering our plants.
Social Fairness: Recognising that local is quite often better than global. In other words, encourage local diversity to build strong networks of local supply chains. In addition, work with suppliers to ensure that they adopt the same circular economy/Cradle to Cradle practices as you do.
C2C Certification and Green Building Rating Tools
Products which meet C2C criteria and are deemed truly circular can usually contribute to credits within a range of green building rating tools. These include Leadership in Energy and Environmental Design (LEED) and BRE Environmental Assessment Method (BREEAM).
For example, the recycling of old ceiling tiles – something which can be done in near-perpetuity – can meet LEED, BREEAM, DGNB, HQE and Ska criteria. Research suggests that recycling 1,000m² of ceiling material diverts 3.8 tonnes from going to landfill. There are also the considerations of reduced landfill fees, removing the need for virgin raw material and the reduction in CO² to be considered.
Examples of recognition for C2C-certified products include 'building disclosure and optimisation – material ingredients' under LEED MRc4 BD&C and MRc5 ID&C in the US, while under BREEAM NL 'building materials (exemplary performance)' are covered by MAT01. C2C certified products are also recognised in the WELL standard within feature 26.1 & 97.1 Enhanced Materials Safety & Material.
While recycling is a well-recognised goal, in some countries the scale, organisation and public awareness of its recycling sector is disproportionate to the available material that has been consumed and is looking to be 'reassembled' and less-than-optimum volumes are collected and processed.
In the UK for example, efforts have been made it increase the recycling rate of post-use household and consumer packaging – notably plastic bottles and containers, etc – and some closed loop facilities have been created. However the country's overall recycling infrastructure is not able to deal as effectively with the material as many would like. This is in part due to investment constraints and other factors such as political inertia, as well as low public awareness of what can and cannot be recycled. Such factors can have a strong influence over the level and quality of material submitted for recycling.
Case study evidence
Research into ceiling products has shown that by implementing C2C and circular economy principles versus an established linear model manufacturing costs can be reduced, thanks to the use of recycled materials. Additionally, lasting relationships can be created and subsequently maintained between asset owners and users.
For a developer, products can be installed which feature better environmental profiles, with the effect of perhaps selling assets at a higher value.
From a user perspective, there will be benefits of building with a system which offers opportunities with performance contracts as well as material recovery and reuse at the end of a product's life, while for an operator the ceiling can be taken back to its origins and recycled into a new product, extending its life and creating a new cycle from which to start the process all over again.
Summary
In summary, a circular economy aims to boost the effectiveness and longevity of given products that are capable of being recycled into new goods, while C2C design embraces an holistic approach to construction, envisaging that buildings that will be disassembled and reused. Buildings in effect become material banks. And C2C product certification verifies 'positive' materials for circular systems.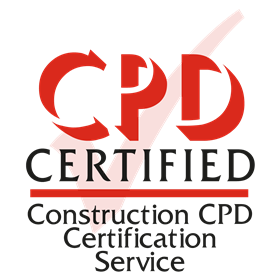 How to take this module
Assemble Media Group's CPD distance-learning programme is open to anyone seeking to develop their knowledge and skills. Each module also offers members of professional institutions an opportunity to earn between 30 and 90 minutes of credits towards their annual CPD requirement.
This article is accredited by the CPD Certification Service. To earn CPD credits, read the article and then click the link below to complete your details and answer the questions. You will receive your results instantly, and if all the questions are correctly answered, you will be able to download your CPD certificate straight away.
CPD CREDITS: 60 MINUTES
DEADLINE: 20 JUNE 2018

Privacy policy
Information you supply to Assemble Media Group Limited may be used for publication and also to provide you with information about our products or services in the form of direct marketing by email, telephone, fax or post. Information may also be made available to third parties. Assemble Media Group Limited may send updates about Building CPD and other relevant Assemble Media Group Limited products and services. By providing your email address you consent to being contacted by email by Assemble Media Group Limited or other third parties. If at any time you no longer wish to receive anything from Assemble Media Group Limited or to have your data made available to third parties, contact the Data Protection Coordinator at building@building.co.uk. View our full privacy policy at www.building.co.uk/cpd