Lower real incomes are a key risk for the years ahead and have clear implications for construction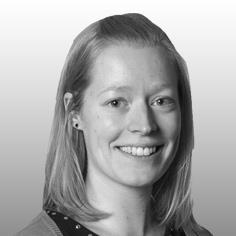 The chancellor's springtime Budget was light on giveaways, despite the £26bn cushion between financial projections for the end of parliament in 2020/21 and the self-imposed 2%-of-GDP limit for borrowing.
With only minor announcements on capital funding for roads and schools, construction seemed more taken with the government's aim to align technical education routes with traditional academic choices through the new T-Levels, to be introduced in 2019/20.
This long lead time echoes the longer-term strategic stance for construction proposed by the housing white paper and the industrial strategy published earlier in the year.
Of more interest to us economists was the minimal mention of Brexit, a key economic and political change that will take place in the intervening years between now and the end of this parliament, when most of the measures from the Budget will kick in.
It is clear that economic growth has held up since the referendum, underpinned by household spending, a stalwart driver of growth since the 2008/09 recession, and depreciation in sterling leading to improvements in net trade in the fourth quarter.
Recent data presents questions over how much more support consumers can provide.
A feeling of less money in pockets means willingness to make large purchases is likely to diminish.
While the weaker currency has buoyed exports, it has also raised import costs which have begun to feed through into inflation.
Households have been accustomed to low inflation for the past two years, a factor that may have kept wage growth modest.
Inflation was at 1.8% in January, double the rate of 2016, and this was followed by the Office for National Statistics reporting the first monthly fall in real wages since mid-2014 for the same month.
Caution should be given to extrapolating a trend from a single data point, but lower real incomes have been highlighted as a key risk to 2017 and 2018 growth by forecasters.
A feeling of less money in pockets means willingness to make large purchases is likely to diminish.
With clear implications for construction sectors such as housebuilding, which has provided the impetus to overall output growth, and retail, which was already in the doldrums, this will be an important development to monitor.
Rebecca Larkin is senior economist at the CPA
Barometer online
You'll find interactive, sortable league tables of contract wins on our Barometer site:
Sort top contractors by region or sector
Find out who the top consultants and architects are
Get latest data for 10 sectors, including public housing and offices in the CPA/Barbour ABI Index
Download raw data www.building.co.uk/barometer