In Control Period 6, Network Rail must deliver an expanded investment programme across the UK's railways while improving reliability and passenger satisfaction. Chris Pike and Simon Rawlinson of Arcadis examine the contribution that innovative engineering can make to delivering better outcomes for all users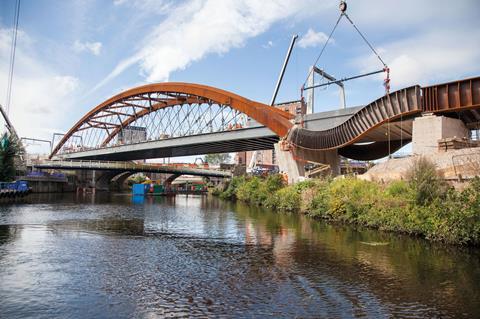 01 / The challenges of running a busy and congested rail network
The performance of the UK's railways is critical to economic growth, jobs and productivity. Economists Oxera estimated in 2014 that the annual total net benefits delivered to passengers and freight customers exceeded £14bn, more than justifying the current £38bn five-year public investment programme. Rail in particular has a critical role in the future economic development of the UK, highlighted by Transport for the North's responsibilities as a devolved authority for funding and strategy planning.
As a result, delays in the implementation of projects affect not only rail revenues but also the wider regional economy. However, although rail promotes growth, it is facing its own demand challenges. With passenger numbers falling by 1.4% in 2017/18, the importance of meeting customer needs with a reliable and, affordable rail service has never been greater.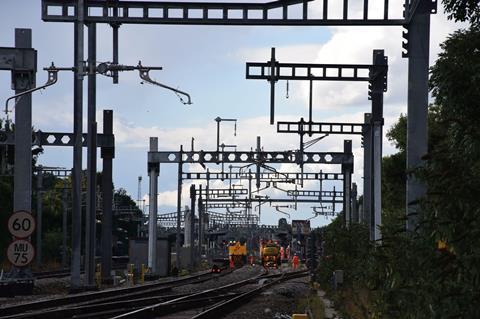 At the same time, the pace of change affecting UK rail is accelerating. The Crossrail Elizabeth line will be integrated into the network from 2019 onwards and works to integrate HS2 are already under way. Other big changes include the introduction of digital rail based on electronic train management systems and traffic management (ETCS/TM) and new rolling stock, both of which will boost capacity, requiring further investment in stations, car parks and other facilities.
With the renewal of most franchises coming up over the next five years, predicting what the end-state of the railway will be in 2024 – and what investment is required to get it there – is becoming ever more complicated.
Management of the UK's railways infrastructure is largely the responsibility of Network Rail, and it involves some specific challenges. It is the safest railway in Europe, which is a tribute to the robust systems that are in place. It is also the most densely used rail network across the EU, with 1.7 billion passenger journeys per annum.
Partly as a result, 70% of the delays that frustrate passengers are the result of knock-on effects resulting from other problems on the network. However, years of disruption to both passenger and freight services have tried customer patience. In consequence, Chris Grayling, secretary of state for transport, announced a rail review in summer 2018, to be chaired by former British Airways boss Keith Williams, focused on the long-term sustainability of the industry.
Future investments in renewals and enhancements will be delivered under greater public scrutiny than ever before. Lessons learned from Control Period 5 (CP5) highlight many opportunities to improve including better cost management and wider adoption of collaborative working as well as the prioritisation of user needs during project delivery.
Programmes of assured and engineered investment proposals that meet customer needs and which support improved asset management in combination deliver optimum outcomes for passenger and freight customers will be essential in order to enable Network Rail to meet the tough obligations that have been set out by the Office of Rail and Roads (ORR) in the new regulatory settlement, Control Period 6 (CP6).
02 / CP6 – improved funding in return for improved performance
Network Rail has been allocated funding totalling over £50bn for the period 2019-24 to operate, maintain and enhance the railway. This includes £4.8bn for costs associated with HS2 and an outline enhancements allocation of over £10bn. The allocation allows for a real-terms increase in expenditure on renewals of 17% over the period, reflecting the scale of work needed to keep the network operating at current levels of reliability, let alone add new capacity.
System constraints, including asset reliability, weather resilience and limits on track speed, all need to be addressed to assure improved levels of performance. Simplifying the range of technologies and components used on the railway, for example, will increase the efficiency of maintenance and asset management.
The settlement anticipates that the rail network's contribution to delays will fall and, most importantly, that the cumulative impact of investment over the next 10 years will deliver long-term, sustainable network performance.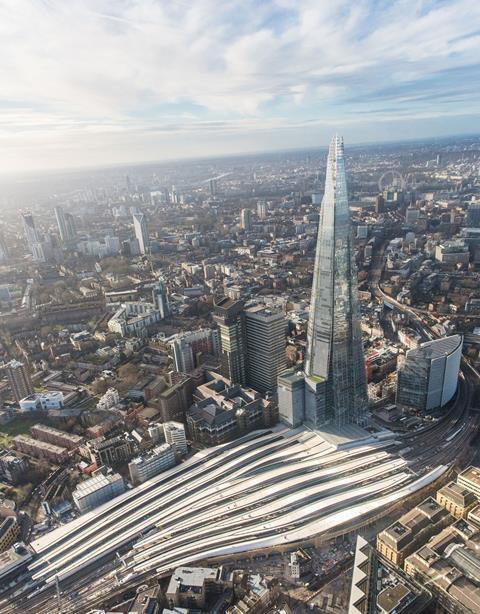 Over the next five years the regulator, ORR, has set out to drive further changes in the way the network operates. One of the biggest changes is the extension of route devolution, which will change the relationship between Network Rail and its customers, the train and freight operating companies.
Routes will set their own performance targets and have greater freedom to plan investments in response to need.
Additionally, the ORR has provided further support for Network Rail's role as system operator to encourage better use of the network and better recovery from disruption.
Another major change that has a big implication for the investment programme is that the five-year budget is fixed. As a result, Network Rail and its teams will need to place much more emphasis on scope definition, accurate cost estimates and sustainable delivery to provide assurance of outcome for future capital programmes.
While outcomes and targets for renewals work have been finalised, the scope of enhancements to deliver increased capacity or better performance has not yet been agreed.
This is based on lessons learned from CP5 and reflects a decision by the ORR to give separate business-case approvals to major enhancements. This will help to ensure that efficiency and value for money offered by each scheme are better managed than in previous control periods, where investment was approved on the basis of relatively immature scopes and estimates.
As a result, the timing and scope of the delivery of a £10bn enhancements programme has not yet been defined. On the one hand, funding approvals will have much greater assurance backed up by more detailed designs, costings and schedules.
The downside, however, is that a lack of visibility of the future enhancements programme may discourage investment by the supply chain.
A final area of challenge set by the ORR is around efficiency and, by association, the management of risk allowances. Efficiency fell during CP5, partly as a result of falling productivity and partly as a result of headwinds associated with rising input costs.
Overall efficiency improvements are expected to delivery savings of £2.6bn from 2019 to 2024, supported by better pre-planning of work to enable a quick start to CP6 work, more developed efficiency initiatives and also action to improve access to the workface.
ORR have given a further incentive for routes to outperform in that unspent route-level risk allowances can be spent on additional renewal work.
Given that this risk pot, the Group Portfolio Fund, is worth £860m, there is a big incentive for train operating companies to drive improved delivery by their route delivery teams.
Looking ahead to the challenges of CP6, there are real opportunities for customers, clients and suppliers to work closely together in order to drive performance improvement.
Routes, for example, will be developing plans that will need to respond to capacity challenges following the renewal of franchises. At the same time, Network Rail will start to implement long-term route plans, which over the next 10-15 years will progressively eliminate system bottlenecks, delivering increased capacity and greater resilience. Getting the right balance between local priorities and the management of a national programme is a big challenge for CP6.
Collaboration around the prioritisation of tactical and strategic enhancements will help to maintain a steady work-bank for the supply chain, while balancing the delivery of investment and the mitigation of system disruption in line with the needs of routes and train operating companies.
03 / New sources of finance
Although the investment programmes delivered by Network Rail are the main source of work on the railways, new funding sources are being encouraged to enable train operating companies and other third parties such as local authorities to deliver outcomes outside the scope of the ORR determination.
Use of private investment is intended to increase "contestability", with organisations other than Network Rail delivering and in some cases operating rail infrastructure. Large-scale examples of this include privately funded proposals for rail links into Heathrow airport. Contestability may also enable local authorities and local economic partnerships to fund investments on the network such as road bridges to unlock development sites for housing.
As well as additional sources of capital, the Department for Transport anticipates that contestability will increase transparency, delivering greater value for money to customers, by for example, opening up opportunities for new supply chains to do the work.
There are significant barriers to increasing the involvement of third parties on the network, including a complex sponsorship and business case process as well as the costs of risk transfer associated with disruption to rail operation. However, Network Rail has developed a pipeline of opportunities as part of the Open for Business initiative so that other client organisations can become more involved in capital delivery.
04 / Cost planning for CP6
Cost certainty has been a major issue in Control Period 5 and significant action has been taken by Network Rail to increase the maturity of its cost planning function.
Two major challenges associated with the cost planning of rail works are: first, the definition of scope and, second, the detailed context of how work is undertaken on site, which has a huge impact on resource requirements and cost.
As the scope of an investment can vary in accordance with the range of benefits that are to be delivered, it is absolutely essential to align the cost plan to the business case as well as the proposed engineering solution.
Cost management has a key role to play in addressing some of the delivery issues that contributed to overspend in previous control periods. Opportunities include the elimination of risk-averse overdesign, greater assurance of design solutions at programme milestones and the integration of planning of scope, programme, track possessions and benefits to deliver the best investment outcome.
The introduction of increasingly rigorous processes enabled by BIM-based systems, cost libraries and benchmarks are expected to support much greater assurance around project outcomes in Control Period 6.
05 / The contribution of engineering to better customer outcomes
CP6 is expected to see greater engagement between customers and Network Rail at a route level and a greater focus on the evolution of assured engineering solutions that efficiently deliver desired outcomes including improvements to safety, performance and reliability within a known budget and schedule.
Another key development in CP6 will be the wider deployment of ETCS and other technology solutions which require a shift in thinking away from the use of purely engineering-based solutions to delivery of increased network capacity.
While large volumes of renewal works such as track and overhead line replacement and bridge strengthening will be delivered using tried and tested solutions that can be refined to improve productivity, other aspects of the programme, particularly those focused on enhancements, will benefit from greater engineering input from the earliest definition of requirements at Governance for Railway Investment Projects (GRIP) stage zero through to the development of a design for handing-over to a D&B contractor at the end of GRIP stage four.
Enhancements can vary from safety and access improvements at a station to a long-term, multi-phase, system-wide programme to deliver capacity improvements such as Thameslink. Typically, there are multiple options available in the rail system to increase capacity, through
use of larger-capacity trains, the removal of pinch-points on the network, line speed improvements and so on. Each change interacts within the system, requiring, for example, changes in timetabling or improved station passenger flows in order to deliver customer benefits.
Accordingly, the ability to model a range of options for consideration by key stakeholders including the sponsor, train operating companies, supply chain specialists and Network Rail's system operator is a core capability for the engineer.
Depending on the development stage, this role may be delivered in-house by Network Rail's own team or by external consultants. It is arguable that the appointment of external support at the earlier GRIP stages before user requirements are fully defined provides more opportunities to deliver a more efficient and deliverable solution.
Another critical component of the requirements definition and engineering is the managed process required to ensure that capital investments deliver the expected outcomes of a safe, reliable, operable railway.
Given the number of stakeholders involved and the challenges around efficiency, programme, network operation and cost, keeping track of planned outcomes and benefits together with the management of the change and acceptance process is a very complex task. Increasingly, highly sophisticated digital models used for requirements management as well as engineering, programme and cost are at the core of the engineering effort.
As design progresses to greater levels of definition through the GRIP stages, while the desired outcome remains firmly in focus, the balance of the engineering effort changes, shifting for example from managing the requirements of stakeholders to identifying and developing the best option, to then designing for installation.
Assurance that the requirements are met during option development, detailed engineering and delivery is also a critical aspect of design discipline. Significant savings in engineering time can be achieved through a well-managed change process that ensures all derogations from user requirements and standards are approved and recorded.
In summary, the application of a structured systems engineering approach to the early-stage definition and design of rail enhancements will deliver a more efficient enhancements programme through the collaborative identification of requirements, the better consideration of a range of options and the rigorous management of benefit and change against a well-defined baseline.
06 / Opportunities to improve the delivery of capital investment
Rail infrastructure design and delivery is standards-driven, meaning there is a limit to the extent to which a project team can innovate without running into significant constraints around approvals and user acceptance. Areas where the delivery process can be improved and where better outcomes can be delivered include:
Strategic planning: All investments need to be closely aligned to route plans that are typically owned by train operating companies. There may several ways of delivering the desired outputs with different capital expenditure and cash-flow implications – for example, increased car parking capacity could be provided by renting spaces as an alternative to construction of new facilities.
Stakeholder input: Close co-operation with key stakeholders creates opportunities to capitalise on existing knowledge on how assets operate, how constructability can be improved, and how innovation associated with operation and asset management using the internet of things (IoT) can be built into the programme. A good example is the need to make all enhancement investments "digital railway ready" in anticipation of future electronic train control systems.
Integrating cost and schedule with the engineering solution: Establishing integrated teams with the capability to dynamically link design development and commercial implications is an important step in providing assurance around investment outcomes – 4D and 5D BIM integration using systems such as CostX enables better consideration of detailed delivery issues at an early stage, reducing risks around staged investment decisions.
Decision support and the consents process: 4D and 5D BIM is also a critical tool for managing the wide range of stakeholders on a project – highlighting, for example, the cost implications of different possession strategies. Decision support tools such as BIM help to accelerate the design and approvals process, which in turn plays a critical role in maintaining progress in the development of the enhancements pipeline for delivery by the supply chain. Station improvement programmes that require input from local authorities as well as train operators and Network Rail are a good example of where these tools can help maintain momentum.
Building projects into programmes: GRIP's project focus means that programme-wide opportunities to improve performance can be missed – creative bundling of projects, for example, to reduce cost or accelerate procurement or minimise the need for possessions and blockades. Creative bundling of projects is another great way of aligning commercial and engineering expertise.
Handover management: Common practice on enhancements is to appoint engineering teams on discrete GRIP stages enabling the client to access resources needed at each stage through a competitive process. The disadvantage of this approach is the risk of programme delay as an incoming team validates and potentially changes an agreed design solution. Managing delivery to mitigate these risks, particularly through quality control of the process and the deliverables, makes a big contribution to accelerating progress through the design process.
Smart use of technology: More extensive use of survey technology such as LIDAR and ground sensing radar can be used to de-risk aspects of design and delivery that contribute most to efficiency challenges. A good example of this is the optimisation of the use of high-output plant associated with prefabrication strategies that can be frustrated by the impact of risk associated with local ground conditions.
All of these examples highlight the critical role that process and technology will play in providing assurance to the ORR and rail customers that the essential outcomes promised by CP6 will be delivered.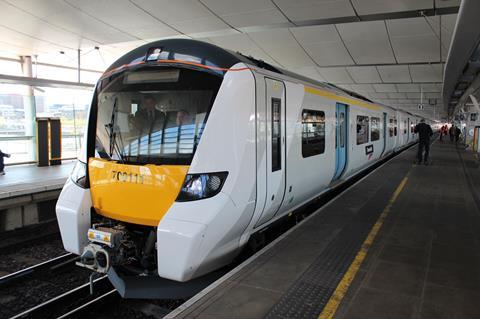 07 / Conclusion
The CP6 funding settlement is a huge opportunity to deliver a safe, efficient and high-performing railway to benefit all customers and the wider UK plc.
Given the scale of the investment programme, it is essential that capital projects are delivered effectively as a smoothed programme of work across the five-year control period. High-quality engineering can contribute to this by facilitating the delivery process and by optimising the performance of the rail system.
Looking ahead to the delivery of the programme, there are significant challenges, not least the development of the skills needed to apply technology such as ETCS/TM in a smart way. There are also great opportunities, including an increased engineering focus on smart asset management and performance-based maintenance.
Working with innovative and committed partners across the industry, Network Rail is well placed to deliver the continuing transformation of the nation's railways.