A Brexit could hamper future economic activity and not have an impact on current figures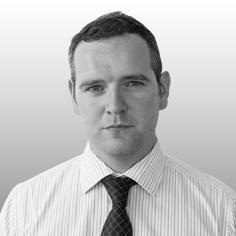 After another month of economic headlines focused on the EU referendum and its implications, it may have gone unnoticed that construction grew in April. I am loath to read too much into one month's figures for the industry, as statistical datasets are notoriously volatile. However, given the gathering gloom on the economy (no matter the reason) it was a surprise that the performance of construction improved. This is backed up by Barbour ABI contract award activity, which showed slight increases in the value of contracts in construction. In addition, the manufacturing sector increased in April at its fastest pace in a number of years, which has led to a lot of economists scratching their heads trying to explain what is happening in the economy.
I wish I could provide a definitive answer but I fear I may only be able to muddy the waters yet further. It is my view that Brexit, should it happen, will likely hamper future activity and not have an impact on current figures. So for that reason the increase in activity in construction in April is more likely to do with the fact that Easter was early this year, which affected the figures in March hence the rebound the following month.
Over the longer term, however, it does seem as if the industry has slightly lower activity levels than this time last year – when a spate of infrastructure projects got underway and boosted the figures. Over the past three months the level of infrastructure output is 12.4% lower than the same period a year ago. In the same period the level of public housing activity fell by 17.4%, indicating the ongoing challenge the industry faces in the wake of ongoing fiscal restraint.
What continues to remain strong is the private housing sector where activity is 8% higher than the same period in 2015. It is difficult to see this changing much, though I did note that Berkeley Homes reported a 20% fall in the reservations for new homes. They are focused on the luxury end of the market so it is likely that the other volume housebuilders will continue to increase build rates. Unless there is a material change in the political structures of the UK. Then all bets are off.
Michael Dall is an economist at Barbour ABI