Our series of specialist market overviews continues with a close-up look at stone restoration and conservation. David Harding of Gardiner & Theobald examines the hot topics, costs and key contractors
Market overview
Stone restoration is the accurate replication and replacement of what is missing or in need of serious repair; conservation is where as much of the original fabric is retained as possible. There are several major UK players in the marketplace, and significant numbers of regional companies that work on contracts worth up to £150,000. Most of these smaller firms specialise in conservation work.
The sector is currently characterised by a north-south divide – with the North currently enjoying healthier market conditions. Companies in the Midlands and North have busy order books and this is predicted to continue over the next year. However, the outlook for the South is gloomier. There has been a gradual slowdown in tenders and orders over the past few months and this trend is forecast to continue until the middle of next year, creating harsh competition between companies.
As a result, costs in the South are forecast to remain stable over the next 12 months. In the Midlands and North, there is a possibility of low percentage price increases.
Hot topics
Stone conservation and restoration are by their nature conservative. However, some recent developments have made conservation more cost-effective or historically correct:
Cathodic protection
This is a cure for a problem caused by the switch from masonry load-bearing structures to ones using separate steel frames and stone cladding. On early steel-framed buildings, the stone cladding was often poorly grouted, allowing moisture to penetrate through to the unprotected steel frame. This caused steelwork to corrode, expand and push the stonework outwards, which results in the stone cracking. The traditional solution is to remove the cladding and repair the frame using a combination of new steel and sandblasting before recladding the building. By contrast, cathodic protection, which is an electrochemical measure, slows down the corrosion process. This can cut remedial work costs up to 50%.
Lime mortar
Lime mortar is increasingly used for stone bedding and repointing. Until quite recently, cement-based mortars were used to repair buildings that were constructed using lime. This has led to problems with damp as lime mortar allows buildings to "breathe", unlike cement. The downside is lime mortar takes roughly five to eight times longer time to set – but this can be avoided by the use of hydraulic lime mortars that set more quickly.
Consolidation of limestone
This approach is particularly suited to the conservation of historically important stonework, where restoration (that is, replacement) is not acceptable. Limewater is sprayed onto the stone until it is saturated. The stonework then has a liquid coating called a sheltercoat applied. This contains stone dust, lime putty, skimmed milk and formaldehyde and provides a breathable protective skin to the stone. Both techniques are relatively inexpensive with costs typically in the region of £40-50/m2.
Stone specialist Q&A
Stonewest is based in Croydon and has offices in Birmingham and Dorset. The £12m-turnover company carries out stone restoration and conservation work, primarily in the South-east. It employs 120 skilled masons, stone carvers and restorers as well as 30 office staff. Managing director Kevin Reuter describes the state of the restoration and conservation market.
What sort of work does Stonewest specialise in?
We're best known for restoration in the public and commercial sectors. We also do new-build work, such as the stone floor in the restaurant at the top of Swiss Re and some of the lift lobbies. Sixty per cent of our turnover comes from acting as a principal contractor on renovation jobs. We bring in scaffolding and employ specialists to do the decoration, lead work on the roof and so on.
Because people didn't see Stonewest as a conservation company, we set up a bespoke division and acquired specialist conservation company St Blaise. We are now getting work from architects on historical brickwork, natural stone, stucco and terracotta.
Name some of your high-profile jobs …
We did the west front of St Paul's Cathedral, which was a real privilege to work on. We have done work on the Houses of Parliament, the London Coliseum and Wellington Arch. We are currently working on St Pancras Chambers, the Brighton Pavilion and Birmingham Town Hall.
What is the state of the market?
We have a nice mix of work and are quite busy, primarily in London and the South-east. In the past couple of years, London has been quieter than the provinces and although we have been able to secure a busy workload we are aware that the market in the South generally is experiencing a gradual slowdown. The work we are involved with indicates that conservation and restoration works are in equal demand.
Is it very competitive out there?
Unfortunately it is. The entry costs for this business are very low and there are plenty of one-man bands and companies of six to eight people that drive prices down. However, we often beat these smaller firms as our experience means we can value-engineer a solution.
Does this affect your margins?
Margins are potentially tighter. Over the past two years, we have tried to reduce unnecessary waste and become more efficient. This enables us to cut our prices without affecting our margins, which have been sufficient for us to invest in the company.
How do you work out what to conserve and what to restore?
We work closely with the architects to work out the best way of restoring and conserving a building. There is quite a bit of healthy debate. Our first principle is to try to conserve rather than restore, but there are many instances where this is not possible.
What are the trends in the business?
It might sound radical, but the trend is towards more traditional skills. We are becoming more aware of how things were done using traditional materials, such as lime plaster.
Does that mean there is no place for new technology?
In recent years, masonry cleaning equipment has become far better and there is more choice too; such as laser cleaning and a wider selection of chemicals. This means we can gently scrub dirt off stone rather than blasting it off, which used to cause horrendous damage. There are also computer controlled, 3D cutting machines.
Doesn't that mean the death of traditional skills?
The new 3D cutting technology is good in the right situation but there are instances where it is more economic and better to do it by hand, for example, if it is a one-off carving. It will help keep costs down, but you will never beat the traditional skills.
Will there always be plenty of work?
Very much so. Architects and consultants are more aware now so it's harder for less skilled companies to get work. Also, there is a large building stock out there that needs to be maintained so I am optimistic about the future.
Stone surveys
The cause of defects to historically important buildings is often not readily identifiable, so it is essential to carry out a survey before works are tendered or carried out. This will provide a detailed understanding of the form of construction, condition and construction history and will help to ensure the work is scoped and specified correctly.
The financial risk of the works can be significantly reduced if a detailed survey, which can include opening up, inspection and testing where appropriate, is undertaken. It is common practice to employ the expertise of a stone specialist or structural engineer to carry out the survey. The most common types of survey include:
Inspection survey A visual survey from street level of the external facade. It may also include other easily accessible parts of the building such as balconies and roof coverings. The survey will give a visual indication of remedial works required but will not cover inaccessible areas where the cost of remedial works may form a greater percentage of the work required.
Costs are typically negotiable, ranging from £1000 to many thousands depending on the size of the building.
Aerial platform survey This uses an aerial platform and other access methods to build up a detailed picture of remedial work required and is likely to be in the form of a schedule of type of repair required, including photographic evidence.
Allow a budget of £1500 to £3000 a day, depending on the scale of the building and the time and plant required to carry out the works.
Roped access survey This is a technique for projects with difficult access. Specialists can carry out detailed photographic surveys and inspection works using ropes.
Costs in the London area can vary from £850/team/day to £4000 if a detailed video/photographic survey is to be produced.
Other methods to gain detailed information include CCTV investigation, pulse radar surveys, building/crack monitoring, borascope or endascope and opening up.
Cleaning methods
The cleaning and repair of buildings is a specialist procedure given the variable nature of stone and its response to the immediate environment. This means a standard approach is often not possible.
Cleaning may be undertaken to enhance appearance by removing deposits, to reveal structural faults and avoid further deterioration of the stone through reaction with pollutants, or to remove graffiti.
Before cleaning, the following criteria should be fully understood:
Characteristics of the masonry and its condition
Condition of the joints
Types and extent of surface deposits
Location and use of building.
Below are typical specialist costs (excluding access scaffolding) for the most common cleaning methods. These are based upon a gross facade area – that is, inclusive of windows and so on – for a contract valued between £250,000 and £500,000.
Washing
The cleaning of the stonework using mains-pressure water until the dirt becomes responsive to agitation by brushing with soft brushes. This is considered most suitable for ashlar buildings less than 60 years old.
£4-8/m
2 (includes allowances for polythene protection).
Alternatively, the Doff system by Stonehealth is suitable for the spot cleaning of stone. This involves cleaning the stonework with hot water and superheated water or steam at variable pressures and is more suitable for the removal of paints, other coatings and algae.
£6-9/m
2 (includes allowances for polythene protection).
Poultices
Used to remove localised staining such as tar. The repeated application of gels, which are usually chemical-based, break down the staining and extract it from the material. Given the large variance in cost, it is important to understand from the survey which system will be used.
£30-100/m2
Controlled air abrasion
The Jos method by Stonehealth projects low-pressure air and fine powdered stone such as marble through a special nozzle, which gently abrades pollutants (particularly carbon).
Chemical cleaning
Use of solvents and other chemical-based solutions using acids and alkalis to remove staining. Ideally suited to terracotta, sandstone, granites and heavily soiled brickwork. This method is currently not favoured in conservation work to listed buildings and may not be approved by advisory bodies or conservation architects. Scaffold access will always be required with a fully sheeted exterior finish and water run-off control and collection measures.
£6-12/m
2
Laser treatment
For use where high degree of control is required on sensitive materials including statues. However, this method does not appear to provide cost-effective cleaning of substantial areas, and specialist advice should be sought for cost purposes.
Specialists offer all of the above methods and, increasingly, a combination of techniques is necessary to achieve the best overall finish. It may also be helpful to bring a heritage consultant on board as part of the design team. They can provide strategic conservation and restoration advice to the design team, often carry out (indicative or detailed) surveys and provide generic cost advice and detailed market advice.

Stonework repairs

Conservation stonework repairs may be needed to enhance a building's appearance, to increase its lifespan or to repair damage caused by stone decay or vandalism. The causes of stone decay are:
Crystallisation of salts causing fragmentation
Environmental attack – for example, from atmospheric pollution
Contour scaling, where the surface breaks away because of moisture movement or thermal expansion
Frost damage
Organic growth such as lichen and algae
Corrosion of steel or cast iron fixings causing spalling.
Listed below are the options for the repair of small areas of stone. In some instances, indicative costs are not available so specialist advice should be sought. Typical costs are given, based on a contract valued at between £250,000 and £500,000 (excluding access scaffolding).
Masonry indent repair: patching
Chipped and broken areas are repaired by patching the void with an epoxy mortar mix. This uses ground particles of the same or similar stone to ensure a close colour match. This method is suitable when replacement stone is not available or the void is less than 25 mm deep.
£15-30 per 200 × 200 mm patch size in a plain stone
£35-50 per 200 × 200 mm patch size in a moulded stone
Masonry indent repair: filling and patching
Used where a void is greater than 25 mm deep. A filler is used to build up the void until a suitable level for patching (above) has been achieved.
£25-35 per 200 × 200 mm area with depth not exceeding 50 mm in a plain stone
£40-60 per 200 × 200 mm area with depth not exceeding 50 mm in a moulded stone
Neither of the above methods should be used on listed or existing historic buildings without approval/consent from a conservation adviser.
Bonding
Where a broken-off piece of stone can be re-attached using a suitable bonding agent and dowels.
£25 per piece in a plain stone
Up to £120 in a moulded stone
Stitching
Where cracked or broken stones on a building can be jointed together.
A channel is carved perpendicular to the crack and the two pieces joined using dowels. The channel is then filled to surface level with either a lime mortar or other suitable material.
£30-60 per 300 mm stainless steel dowel including grouting in a plain stone
£50-75 per 300 mm stainless steel dowel including grouting in a moulded stone
Pinning
An alternative to stitching whereby a diagonal hole is drilled through the stone into the support behind it and dowels are inserted to provide restraint. The hole is filled with epoxy and patched as described above.
£25 per dowel repair for a plain stone
£35 per dowel repair for a moulded stone
Buying replacement stone, labour, preliminaries and contingencies
Repair and conservation work is highly labour intensive, both in the manufacture of replacement pieces and their installation. For this reason, it is considered good practice to obtain costs from specialists as early as practical.
The following replacement stone costs are based on a typical contract valued between £250,000 and £500,000. Planing, sawing or other works are priced on an hourly basis for which typical costs per linear metre based on a 5 m minimum run are as below:
Stone
Portland stone: 600 × 300 × 100 mm £135-300 per piece
Portland stone: continuous moulded stone £400-650/m
Granite: 600 × 300 × 100 mm £230-500 per piece
Granite: continuous moulded stone £750-1750/m
Working of stone
Planing stone up to £120/hr
Sawing stone £45/hr
Masons £30/hr
Preliminaries
Recent tender returns suggest that subcontractor preliminaries of 10-15% should be allowed, depending on the size and nature of the works. Most of this allowance will be for management of the works and design drawings.
In reviewing any preliminary allowance for repair works, the following factors should be taken into account:
Level of design responsibility and co-ordination
Double handling
Out-of-hours working
Secure storage provision.
Contingencies
In preparing any estimate, it is essential to include adequate contingency allowances. Stone conservation and restoration work is a specialist undertaking that cannot be firmly costed until the works are under way – no amount of survey or inspection work can guarantee the final cost because the extent of work may not be known until scaffolding is in place and a close examination of the stonework is carried out. Contingency levels of 10-20% should be allowed, depending on the survey undertaken and the size and nature of the works.
Market players
These companies are a selection of major players across the UK. Many stone restoration and conservation specialists are regional firms. For a comprehensive listing and search facility, visit the Stone Federation Great Britain website at
www.stone-federationgb.org.uk
Boden & Ward Stonemasons
01327 349 081
CB Watson Stonemasonry
01446 732 965
CWO
01243 784 225
Classic Masonry
0191 257 6666
Hirst Conservation
01529 497 516
Hunter and Clark
0141 554 2327
Linford Group
01543 414 234
PAYE Stonework & Restoration
020 8857 9111
Stoneguard
020 8839 9977
Stonewest
020 8684 6646
Watson Stonecraft
01506 871 561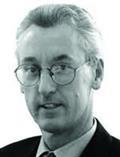 This datafile was compiled by David Harding, a senior associate at quantity surveyor Gardiner & Theobald. For further information, email him on d.harding@gardiner.com