Ecobuild speakers highlight design talks at Ecobuild today
Ecobuild will feature six content zones in addition to the two conference arenas with all content on the show floor. Each content zone includes an open seminar space with a full three-day programme of sessions.
Here two seminar speakers in the Design Zone to outline what they will be covering in their talks at Ecobuild today.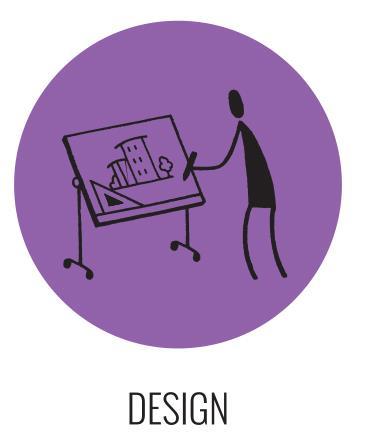 Tuesday 4 March, 10.45 - 12.15
Near-zero non-domestic buildings - the best approach
Speaker highlight: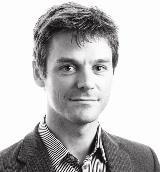 What do the 2014 Part L changes mean for the zero carbon trajectory to 2019 for non-domestic buildings?
Dan Jestico, head of research & development, Hilson Moran
The zero carbon policy will be implemented through Part L of the Building Regulations, the latest update of which will go live in April 2014. The industry is expecting another update to Part L in 2016 before the 2019 zero carbon milestone. These relatively rapid updates present a challenge to the non-domestic construction sector. In order to future-proof our industry, it would be beneficial to know what the government's planned trajectory is for 2016 and 2019.
It is likely that the definition of "zero carbon" will mirror that used for the domestic sector. Stated levels of on-site CO2 mitigation will be targeted, accepting that in the majority of cases, it will be highly impractical to offset all building emissions through on-site means alone.
It is, however, the level of on-site mitigation that is creating uncertainty for the industry. Analysis of the emissions reduction targets implemented since 2002, show a 51% reduction in new build emissions.
However, the modest 9% cut over the 2010 target, implemented for 2013, shows that the government thinks we are approaching a state of diminishing returns as to what can actually be achieved on-site. This supposes that from 2019, the remaining CO2 will need to be mitigated through off-site means, via allowable solutions.
As the UK's next growth cycle really gets going, the industry urgently needs a definition on both the targeted level of on-site mitigation for both 2016 and 2019, plus the eventual costs for allowable solutions in order to plan effectively and efficiently.
Tuesday 4 March, 14.30 - 16.00
Passivhaus design: how to scale up and maintain quality
Speaker highlight:

Case study: Archihaus and Passivhaus schools
Jonathan Hines, architect, Architype
Reducing energy consumption in buildings is vital, especially in larger projects and mainstream housing developments.
Yet there is a massive performance gap between design and actual energy consumption. Building Regulations, BREEAM and the Code for Sustainable Homes are simply not addressing this issue.
Most people are aware that Passivhaus achieves serious reductions in energy consumption and improved internal comfort. I believe that its most significant benefit is its quality assurance of the process of both design and construction to achieve that performance.
Architype has adopted Passivhaus as our core standard because it gives us greater control over the quality and performance of our buildings. Based on sound building physics and the evidence of monitoring, Passivhaus enables us to deliver buildings that actually work.
I will illustrate how we use the Passivhaus Planning Package (PHPP) as a design tool to optimise orientation, form and fabric of our buildings - including Passivhaus schools, a Passivhaus university research centre, and the UK's first Passivhaus archive building - without compromising Architype's passion for design.
I will describe how we work with contractors to improve co-ordination between trades and the quality of construction, to achieve the rigorous construction standards required in order to achieve Passivhaus certification.
I will demonstrate how, in our development of 150 houses with ArchiHaus, a new housing development company we have established, Passivhaus is actually the key driving force in improving design quality and ensuring affordability.
I believe that Passivhaus will exert increasing influence, and then become mainstream, over the next few years simply because it works.