The Department for Education has created some excellent scorecards for local authorities assessing their need for primary school places. This is invaluable information for construction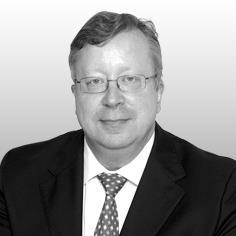 To describe it as "fraught" would be something of an understatement. National Offer Day for secondary schools has existed for some time, but this year was the first time that local authorities co-ordinated the release of information to new primary school parents, leading to many an anxious wait for the postman, or repeated clicks on the refresh button of email accounts.
Broadcast coverage throughout the day felt very similar to that normally seen in the summer months with anxious teenagers on GCSE and A-Level results day.
Sadly, many were to be disappointed. Record numbers of families did not get their first choice of school. Over a fifth of parents in Lambeth, south London, did not get the school of their choice, up from 18% last year. In the West Country, 18% of parents were to be disappointed, and 16% in Poole (up from 14% and 7% respectively in 2013). Brighton, Kent, Milton Keynes and parts of the Midlands were also feeling the squeeze.
Those of us who have been in the business of commissioning or building new schools know only too well that these statistics are driven by a chronic shortage in primary places. An estimated 250,000 places are needed by 2016 - just two years away - with a significant slug of these needed in the capital where the shortages are most concentrated.
The reasons for this are multi-layered and well-rehearsed: demographic shifts, immigration patterns, and the economic cycle suppressing the typical patterns of young families moving out of urban centres into the leafier suburbs as their children and families grow.
While some argue that the boom in primary aged children could not have been anticipated, we can be certain that the vast majority of five-year-olds starting school this September will be graduating to secondary school in 2021
And while the blame game is in full swing - Labour blaming the Tories and vice versa, mirrored by local government blaming central government - this is merely a gentle prelude to what we can expect next year, when the heat will intensify significantly driven by even tougher numbers and, of course, the general election. Few can afford to ignore the segment of the electorate comprised of 600,000 plus families.
Fans of Yes, Prime Minister, will remember well the episode that introduced the notion of the "politician's logic": something must be done; this is something; therefore we must do this. For once though, Sir Humphrey has landed upon a very useful "something".
Admittedly rather quietly, the Department for Education (DfE) has published some very helpful data. For many years, an annual survey of pupil numbers and pupil places by local authority has been made publicly available. As source data, this information is hugely informative, but can prove a little impenetrable to those not used to interpreting it. The DfE's analysts have been working their magic though and have transformed this data into a set of scorecards for each local authority area.
These scorecards show for each authority the anticipated increase in pupil numbers from 2009/10 to 2015/16 and how much capital each authority has been allocated to address basic need requirements. The main body of the scorecard then highlights quantity, quality and cost. On quantity we can see how many places have already been created, how many are in prospect and how many more are needed to meet projected need. On quality, we are able to see where these new places are being created by performance of school as assessed by Ofsted - are new places being added to existing outstanding schools, or are they being added to schools that are not performing well? And lastly on cost, the scorecards show the proportion of new places in permanent, temporary and entirely new provision as well as the average cost per place.
So, if we were to look at Lambeth for instance, we can see that there is a projected 20% increase in total pupil numbers and that £84m has been allocated to deal with this challenge. There have been 1,790 new places created, with another 4,270 planned. Lambeth needs, however, another 450 places to satisfy the total anticipated demand. Ninety-five per cent of its new and planned places are being created in existing "good" or "outstanding" schools. And in terms of cost for permanent places in expanded schools, Lambeth comes out fairly expensive at £13,218 per pupil, while the same council is much more cost effective compared with its peers with its temporary places, at £1,571 per pupil.
This is invaluable information for the construction sector, enabling much more focused conversations with individual local authorities about how we can help provide the additional places needed. It allows us to create more tailored solutions for specific local authorities, to think more creatively about longer term products and flex designs according to need.
Cost is key, but so is pace. But we also need to be thinking ahead. While some argue that the boom in primary aged children could not have been anticipated, as sure as night follows day, we can be certain that the vast majority of five-year-olds starting primary school this September, will be graduating to secondary school in 2021. The DfE is to be applauded for creating the scorecards for primary places; let's hope that scorecards for secondary school places will follow in the not too distant future.
Tim Byles is chief executive of Cornerstone Property Assets