Our industry needs its largest client to be a fully-engaged partner but today's results to point in the opposite direction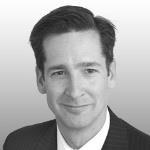 While it's all very early and we are still analysing the results and understanding the bigger picture, it's safe to say that from a business perspective this is a frustrating result. The industry needs government - the largest client of construction services in the UK - as a fully-engaged partner to help us grow the bottom line and address the risks and opportunities ahead. We need clarity and certainty. The results seem to point to the opposite, at least in the near-term, with a real risk that the sector's health will be jeopardised along with a knock-on effect on the wider economy.

Our primary concern is the prompt delivery of the government's £500bn National Infrastructure and Construction Pipeline, which if delivered can instil confidence that business is cracking on. Crucially, we believe that if government delivers on this then further investment for more skilled labour, more capacity, more R&D will be drawn into the UK.

Last year, government procurement represented about a third of annual construction output, nearly £35bn. Government therefore has a leadership role in fixing its own procurement by pressing ahead and using its 'balanced scorecard' approach to procure best value for government projects. This will be key to ensuring that, following Brexit, the government is doing what it can to recognise and support the value of a UK-based supply chain.

Thirdly, CPA will continue to make its case for commitment to an Industrial Strategy. In particular we would like to see a sector deal for the construction industry to help our companies improve productivity, pull though innovation and ensure the workforce is able to deliver through skills and training. The next government therefore must consult with the entire supply chain to shape this deal while the industry must continue to drive the kind of changes we know are necessary to sustain growth.

Apart from these areas, we would also hope that the new government will have strong policy levers to address housing shortages and the costs of energy and business rates.

We will, of course, be ready to work with the new government and help find solutions to these challenges, and the construction industry as a whole has demonstrated a resilience over the past four years in shaking off most political uncertainty. That said, we appear to now face a period of greater instability at a critical time for our industry.
Jeff May, head of external affairs at the Construction Products Association