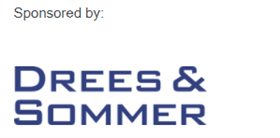 On the second day of Net Zero Live, the lunchtime webinar focused on energy efficiency.
It looked at key issues around energy efficiency within the industry, what are the future systems and technologies that will enable good energy efficiency in buildings, what are the some of the key challenges and how are we overcoming these in the pursuit of net zero.
Speakers include:
Simon Wyatt, partner, Cundall
Marco Abdallah, head of engineering, Drees and Sommer
Peter Fisher, director, Bennetts Associates
Simon Mason, environmental technical director, Skanska
Victoria Kate Burrows, director advancing Net Zero, World Green Building Council
Chaired by: Chloe McCulloch, group editorial director, Building
The webinar took place at 1pm on 19 November.