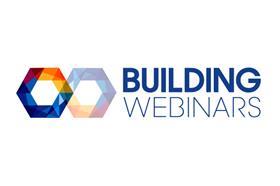 Working remotely has been a reality for the past several months.
While some companies have transitioned well to the new normal, others have struggled and continue to have lingering doubts.
This webinar will explore how Aertssen, a contracting giant, has leveraged Egnyte as their CDE to keep both the office and the field on the same page - through covid and in different time zones.
In this informative webinar, you will learn:
How Egnyte became the company standard at Aertssen
Best practices using a CDE
Keeping data safe without impacting productivity
How scalability is key in implementing a CDE
Speakers include:
Carole Filion, Construction Technology Marketing Consultant, Egnyte
Vincent Cornelissens, ICT Global Operations Manager, Aertssen Group
Chaired by: Thomas Lane, group technical editor, Building
The webinar took place between 11am and noon on 11 November.