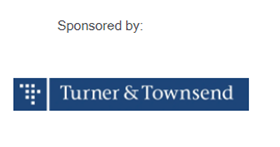 Refurbishment is key to achieving net zero with all existing stock, both commercial and residential, being responsible for a huge proportion of carbon emissions.
During the free to attend webinar the challenges faced by the industry around achieving net zero and how the refurbishment of existing stock can help towards achieving were explored.
Topics covered include:
The green recovery: Is the green homes grant driving high quality retrofit at scale?
Supply chain readiness: Are the new PAS standards driving up quality or are we repeating the mistakes of the past?
Financing retrofit: The government is investing in retrofit to create jobs, but is the private investment sector convinced
The deep retrofit of 27 million homes: Are we close to the tipping point or still stuck in neutral?
Local authorities and social housing: Are they leading the way or lagging behind?
Speakers include:
Richard McWilliams, director for sustainability, Turner & Townsend
Basil Demeroutis, managing partner, FORE Partnership
David Pierpoint, chief executive officer, Retrofit Academy
Kieran Walker, technical director, Home Builders Federation
Chaired by: Jordan Marshall, chief reporter, Building
The webinar took place from 1pm on 18 November.