Construction is often unwilling to change the way it works, especially when it comes to integrating technology. David Blackman reports on a Big Debate where industry professionals try to work out how to get companies to embrace the benefits of new technology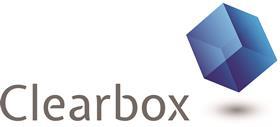 Construction has rarely stood out as the UK economy's most intense hotbed of innovation. To explore how to improve the industry's uptake of innovative ideas, Building brought together a wide range of construction professionals for a Big Debate, in association with technology provider Clearbox.
It is often hard to persuade reluctant users to understand and apply the benefits of new technology, said Neil Thompson, digital transformation – infrastructure, Atkins.
"We haven't gone that far in terms of consistent application across the industry. The stuff that was good five years ago is still good. Getting it out to the mass of the industry is the difficult bit."
Richard Shennan, digital business development director at Mott MacDonald, admitted he often finds it hard to persuade his own firm's project managers to adopt technological solutions.
"They have responsibility for the delivery of projects and they know they are going to be held accountable on delivering on time and on budget. Not unreasonably, that's what they are primarily interested in – if you say it should be done in a completely different way, it's a risk."
"To get a project manager to believe that doing something in a new way is going to benefit them requires quite a lot of conversations," he continued.
However, many construction professionals are a lot more digitally switched on at home than they are at work, said Thompson, who is also member of the Digital Built Britain task group.
"The stubborn project managers have all got iPhones: just ask them when the last time they went to a bank branch was or how they communicate with their families. Their personal lives are digitalised, they just need to transfer that into their professional lives."
And brandishing a digital pen and a laptop, he pointed out to the audience how data could be imported directly into 3D models. By contrast, he explained, relying on traditional pen and paper note-taking exposes the industry to "colossal" risk of mistranslation.
However for companies, the challenge is often how to spread innovation within their organisations. Shennan said construction innovations are generally responses to the problems thrown up within particular projects.
Chair: Graeme Forbes, chief executive, Clearbox
Panel: Richard Shennan, digital business development director, Mott MacDonald; Frank Kaalberg, PMC leader, Witteveen + Bos; Neil Thompson, Atkins and Digital Built Britain
Locking up ideas
"Lots of bright people faced with project requirements come up with amazing innovations," he continued. The problem is often that these innovations then "get locked up in different places".
To avoid raising alarm bells, even clients are sometimes kept in the dark, he added.
"The client needs to understand we are doing innovation on the project because he needs to understand the potential benefits and risks. Innovation on the quiet is not a great idea."
But it was important, when developing platforms for structured knowledge sharing, to create an effective taxonomy system, Shennan stated. "If you don't call things the same thing you have no chance of using technology to gather information."
However, even the most technophobic construction professionals are going to have to face up to digital transformation as automation spreads across the economy, he said.
Shifting roles
"What is done by humans and what is done by machines is shifting and so the role of humans will have to be assessed in terms of our professions."
Technology would also change the structure of the industry by lowering the barriers to entry for smaller companies, said Thompson.
"The increase in transparency and reduction of transaction costs is going to be a threat to the current way we do business."
But he stated that companies that have embraced digital innovation will be in a better place to withstand the next downturn when it hits construction.
"The companies that haven't effected innovation will move sideways and the ones that have will accelerate through."
Frank Kaalberg, leader of underground infrastructure at Dutch engineers Witteveen+Bos, said technology is also set to transform the business models of construction consultancies.
Rather than the traditional model of charging by the hour, consultants would increasingly move to providing web-based services. In addition, BIM-style digital technology would encourage greater collaboration between different disciplines within project teams.
"There might be a big change in the construction industry but it needs a totally new way of thinking. We need to leave old ways of thinking behind."