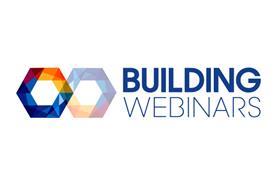 This webinar explored how better project and business outcomes can be achieved through digital maturity.
It will identify some of the emerging trends and challenges facing the AECO industry today and introduce solutions and workflows to address these.
With software vendors Autodesk and NBS demonstrating how their solutions can help deliver greater process efficiencies and business value.
Aimed at building designers within architects, engineers, and design and build contractors - participants will learn about:
How to gauge where you are in the digital maturity scale
The steps needed to move forward towards improved success
How building designers can use digital technology, automation, structured data and a 'golden thread' of information to create efficiencies in their workflows and improve the quality of the information they produce
Hear from:
Steve Butler, Senior Industry Strategist for MEP, Autodesk
Stuart Tanfield, Technical Specialist, Autodesk
Dr Stephen Hamil, Innovation Director, NBS
Chaired by: Chloe McCulloch, Editorial Director, Building
The ran from 11am to noon on 1 October.