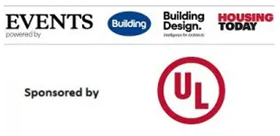 This webinar will discuss what progress has been made with regard to competencies within the built environment.
The event will be the a third in the series on Risk & Regulations.
Just some of the topics that will be discussed:
What are the core principles of competence within the British Standard competence framework?
How different roles in key industry disciplines will need to change to meet the new competency standards
The training needs of key industry disciplines to meet the new competency standards
Managing the culture change needed to ensure a competent industry
Speakers include:
Andrew Mellor, Partner, PRP
Peter Caplehorn, Chief Executive, CPA
Simon Ince, Project Engineer, UL International UK
Julie Bregulla, Technical Director, Assurance, BRE Group
David Frise, Group Chief Executive Officer, Building Engineering Services Association
Chair: Thomas Lane, Building's Technical Editor
The webinar ran from 3pm to 4.30pm on 30 September.