Agenda 15 is Building's campaign to influence the next government by telling politicians what construction needs to be able to thrive. To get you thinking, we've asked four senior figures in the sector what single policy change they would most like to see adopted by the next government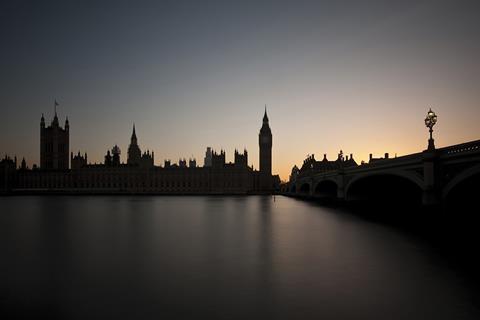 Apprenticeships and training
Mark Reynolds, chief executive of main contractor Mace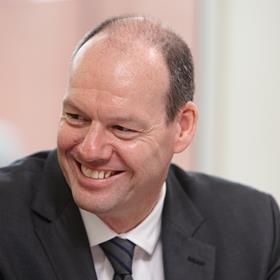 I would like to see further government support to expand apprenticeship opportunities and employability across the industry. As the recent RICS UK Construction Survey highlighted again, two increasingly urgent issues for our industry are the on-going shortage of specialist skills and the lack of young people entering the construction and engineering professions. Now, more than ever, it is vital that we build our talent pipeline and find new ways to encourage young people into the sector, enable them to learn new skills, and help develop their careers.
To do this, government, colleges, and industry need to work together more effectively, ensuring we have people with the right skills at the right time for a given project – better planning is essential to make this work.
Better planning also means ensuring your workforce is in the right location. With the UK still building 100,000 fewer homes each year than demand requires, further action is needed to help workers in our industry access affordable housing close to where they work.
There is a growing demand for specialist skills and the UK has an impressive pipeline of upcoming infrastructure projects. But we need the right people to do the work and this is where government can take action in 2014 to help.


A vision for infrastructure
Murray Rowden, infrastructure managing director of QS firm Turner & Townsend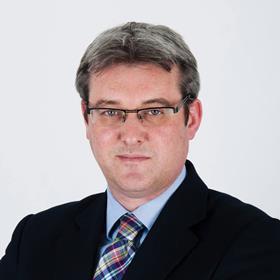 The government has outlined an agenda for growth through investment in infrastructure and a vision of the industry in 2025. It must now take the lead in making
it happen.
Political parties should make the delivery of the National Infrastructure Plan a manifesto pledge. Infrastructure has an unrivalled potential to enable growth for the economy. Successive governments have recognised this, but have so far lacked a coherent long-term programme.
We need a dedicated minister of state for infrastructure and I'd also like to see the creation of a strategic infrastructure board made up of government, industry leaders and the best of academia. Responsible for overseeing all transactions and planning, it should be kept at arm's length from the political cycle. With independence and accountability, it will drive through crucial programmes and foster an investment climate that will attract the private capital needed.
Britain's infrastructure firms have a great reputation abroad and deliver at home. The government needs to invest in, and partner with, our industry and it should use collaborative procurement to allow the supply chain to invest and innovate. Regulation should be used to drive other industry players to do the same.
This is the opportunity of a generation. The government needs to step forward and make Britain proud of both infrastructure and our industry.
Reform of our professions
Indy Johar, architect and co-founder of design firm 00:/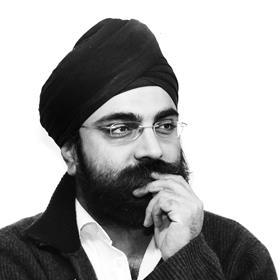 If we are to build cities fit for the 21st century, we must look at radical reform of the institutional infrastructure of our industry in order to rebalance the demands of short-term markets with the long-term liabilities of the built environment.
Fundamentally this reform needs to be led by government and it needs to structurally re-professionalise the professions - putting the public good back at the centre of their activities and reintroducing the Hippocratic oath for architects, surveyors, engineers, and real estate financiers. The reform must also create public good liability for the professions and, by consequence, stewardship responsibility. Over time, this will require a transition from the industry's current regulatory protocols and processes towards one driven by open data, collective impact, public good professionals and social financing.
This must be a reform that focuses on long-term, context-driven innovations as opposed to mere five-year liquidity for real estate finance instruments. If we can get this right, we can re-create our cities, towns and villages with citizen, financial, ecological and professional sustainability at their core.

Support for SMES
Steven Hale, engineer and director of Crofton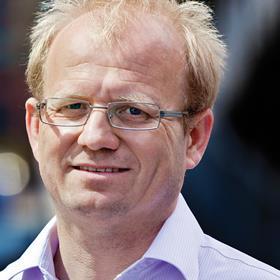 SMEs are not only the lifeblood of the UK construction industry, but also the wider UK economy. Supporting them is the key to the construction industry's sustainability and UK economic growth.
VAT is a major cost to our business but I have no issue with the level, be it 15%, 20% or some other figure. Rather, it's the process of collection that imposes the burden. The government could help smaller companies by changing the way the VAT rules are applied. Currently, once turnover exceeds £1.35m, companies are required to pay VAT on an accruals basis.
This means that when we invoice a client we are required to pay VAT on the invoice within 30 days of the end of our VAT quarter, regardless of whether the client has paid us. As all construction sector SMEs know, late payment is endemic and receiving payment takes time - for consulting engineers, research by the Association of Consulting Engineers calculates it takes an average of 76 days.
So at the end of each quarter we'll have on average 76 days of unpaid invoices, but we'll nevertheless have to pay out tax within 30 days. This means we have to finance 46 days-worth of invoices every three months. With VAT at 20% this equates to 2.5% of a company's annual turnover being paid to the government – before receiving funds from clients.
Essentially we're paying someone else's tax for the privilege of acting as unpaid tax collectors for HMRC; which is money that could be invested in our business.
Given that the VAT rule is imposed by Brussels, tying the UK government's arm, I would like a commitment from the parties to work towards returning to the UK the ability to control all of our tax affairs.

Have your say: The agenda 15 Consultation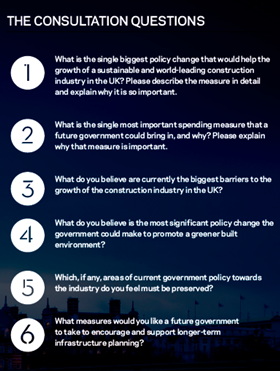 The government and construction industry have together articulated a vision for the next decade with the industrial strategy Construction 2025. Building is asking readers to suggest the policy changes that are now needed to get the industry there.
In the box to the right are six questions, which we are asking readers to respond to, and you are encouraged to consider the questions as widely as possible. Areas you may wish to cover include: specific recommendations for government capital spending; procurement policy; building regulations policy; planning policy; housing policy; local government financing powers; sustainability policy; energy policy; and small business policy.
The best way is to answer the questions in the consultation (see right). You can answer as an individual, company or trade body - but please make clear in which capacity you are doing so. The questionnaire is online at: building.co.uk/agenda15 or if you'd rather you can email responses to building@ubm.com