The July 7 memorial 10 years on from the 7/7 bombings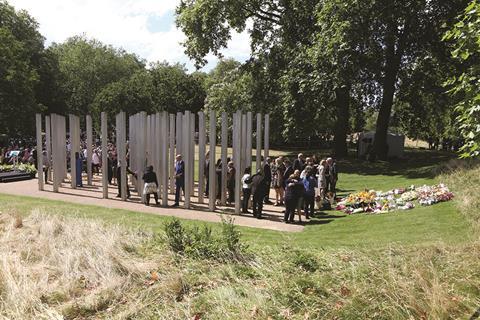 The July 7 memorial in Hyde Park, London, hosts a service in memory of the 52 people who died in the 7/7 bombings.
Attendees at the event on Tuesday, which marked the 10th anniversary of the attacks, included prime minister David Cameron and the Duke of Cambridge.
The memorial itself, composed of 52 stainless steel pillars, one for each victim, was unveiled in 2009 on the fourth anniversary of the bombings. It was produced by a design team including architect Carmody Groarke and engineering consultant Arup.