After the fiasco of the Green Deal comes the government's underwhelming commitment to insulate just 1 million homes over the next five years – proof, retrofit companies say, that the environmental building agenda isn't even on the map. David Blackman looks at the vanishing chances of making green retrofit a national infrastructure priority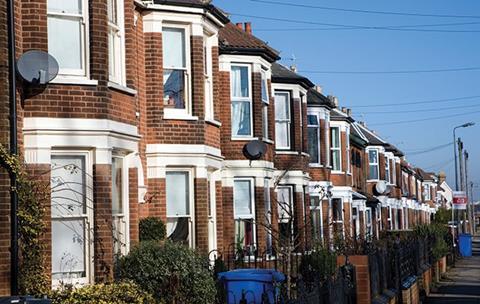 David Cameron's alleged comment about the need to cut the "green crap" may have been a throwaway one. But for insulation installer Mark Group, it led to 650 job losses.
The government's subsequent decision to scale back the energy company obligation (ECO) scheme, under which power companies were set targets to pay for the insulation of low income homes, meant a lot less work for the insulation companies like Mark Group.
The job losses have contributed to a reduction in the company's workforce from 2,200 to 1,400 over the past year, according to Mark's commercial director Bill Rumble. While he says the group was able to divert some staff into other sectors, such as installing solar photo-voltaic systems, there were "quite a lot of casualties". "It impacted our business quite dramatically," he says.
But at least Mark Group is still in business. Many other firms that entered the insulation market have gone out of business thanks to the vagaries of energy efficiency policy.
Figures published last week by the Department of Energy and Climate Change (DECC) show that the number of Green Deal-accredited assessors fell in May for the ninth month in a row. At the end of May, there were 2,168 Green Deal assessors compared to 2,774 at the end of August 2014. It is hardly surprising that firms are exiting given the collapse in demand for Green Deal services. Just 13,938 Green Deal assessments were carried out in May, which represents a 41% drop compared to one year ago.
Andrew Warren, the recently retired ex-chief executive of the Association for the Conservation of Energy, says that almost every week he hears about small contractors going under. He estimates that there has been a fall of about 8,000 in the number of insulation installers. "We are talking about companies employing a few people, which the News at 10 won't make a fuss about. If that happened in the car industry, there would be an uproar, but because they are not employed in a single place, it doesn't get noticed."
So what are the prospects for retrofit under the new Conservative government? And what are the chances that Building's Agenda 15 challenge to the new government, to make green retrofit a national infrastructure priority, could achieve any traction?
Environmental policy diluted
The Liberal Democrats' popularity hit rock bottom in May's election, but their departure from government is regretted in energy efficiency circles at least. During the last parliament, the coalition's junior partners were in charge of the DECC, where they championed efforts to promote energy efficiency, often in the teeth of Conservative scepticism on the environmental agenda. Chris Twinn, formerly of Arup who now runs his own sustainability consultancy, says: "The Liberal Democrats knocked an awful lot of sharp corners off the Tory policies." Neil Cutland, who likewise runs his own sustainability consultancy, goes further: "Now they are gone, the Conservatives will go further with their drive to dilute environmental policy."
The Liberal Democrat manifesto pledged to improve the energy efficiency of 4 million homes by 2020 with detailed measures setting how this should be achieved, including a Green Buildings Act. By contrast, the Tories' commitment was limited to a relatively meagre target to insulate just 1 million homes over the current parliament. The only detail on how this should be delivered is that "low cost measures" should be used.
We are not going to reach our carbon emissions target if we don't deal with the energy efficiency of our homes

Andrew Dixon, Federation of Master Builders
The scale of the government's 1 million homes target is met with scarcely concealed disdain in the green construction community. Andrew Eagles, managing director of the Sustainable Homes campaign, describes the target as "laughable", arguing that the UK has shown it can deliver greater numbers. "It's a substantial reduction on the last five years which was a substantial reduction on the previous five years," he says.
Andrew Dixon, policy adviser at the Federation of Master Builders (FMB), says: "It's pretty underwhelming: we could be far more ambitious without being unrealistic."
Eagles argues that to keep on track with meeting its 2050 carbon targets, the government should be improving the energy efficiency of at least 2 million homes over the next five years.
What will be especially worrying for the retrofit industry is the government's decision to single out energy efficiency for cuts in the post-election spending statement announced at the beginning of this month.
Out of the £70m cuts identified by the DECC at the beginning of this month, £40m will be taken from the £220m energy efficiency budget. Warren is worried about the signal that this cut sends out. He points out that while energy efficiency makes up 2% of total DECC expenditure, it has been asked to shoulder around 60% of the department's expenditure reductions. No wonder he observed an "enormous feeling of doom and gloom" at the latest quarterly meeting of the British Energy Efficiency Federation.
Friends in high places
Rumble argues that energy efficiency firms find it hard to make their voices heard because they tend to be smaller scale than their counterparts in the generation sector. "It's a more dispersed and fragmented network of solutions," he says.
There are 110,000 jobs going begging here and they are all local, value added jobs which are sustainable because 25 million homes need to be retrofitted

Andrew Eagles, Sustainable Homes Campaign
Amidst the rubble of retrofit policy, one of the few rays of light has been the appointment of Amber Rudd as secretary of state for energy and climate change. Rudd won plaudits from the green lobby when she was her predecessor Ed Davey's number two. John Alker, director of policy and communications at the UK Green Building Council, which advocates retrofitting
1 million homes a year by 2020, says: "She has a background in business and supports the agenda."
However, he adds the caveat that Rudd's room for manoeuvre will be limited by the scale of cuts that DECC is under pressure to make. Those cuts apparently include the salary for the energy efficiency minister's job. Lord Bourne, who has taken over the portfolio, is not only unpaid but also has to divide his time between DECC and the Welsh Office.
Against that signal has to be counted the demotion of the recently knighted Eric Pickles from secretary of state for communities, where he was widely viewed as a block to progress on green building. By contrast, his successor Greg Clark earned brownie points with the green movement when in opposition he served as Cameron's shadow energy and climate change secretary. Warren says he has "high hopes" for Clark, while Alker observes that "he gets the green economy argument".
Again, however, even the most environmentally enlightened Conservative minister will be limited in what he can achieve at the CLG, where the big political priority will be delivering extra housing numbers. In this context, the environmental building agenda "is not currently on the map", says Alker who nevertheless hopes that Greg Clark "can get us back on track".
And given the lack of success delivered by the Green Deal, it is easy to see why. The risk for the government is that failing to act on energy efficiency will compromise the UK's ability to meet its carbon emission reduction targets, which Cameron solemnly promised to honour in the run-up to the general election. "We are not going to reach our carbon emission targets if we don't deal with the energy efficiency of our homes," says the FMB's Dixon.
In addition, energy efficiency solutions can deliver carbon reductions far more cheaply than expensive low-carbon supply technologies like nuclear and offshore wind power, argues Rumble. "The most cost-effective CO2 solutions are in the home," says Stephen Heath, external affairs director at manufacturers Knauf Insulation. Added to that, any move to cut the UK's demand for power should be especially welcome at a time when Britain's offshore gas and oil reserves are rapidly approaching exhaustion.
Twinn says: "A lot of our prosperity gets spent on fuel that goes into Russian and Saudi bank accounts. If you invest in energy efficiency you employ people locally and end up reducing outgoings disappearing offshore."
Eagles believes the jobs argument should be a powerful one for the Treasury, pointing to figures showing that fitting the average home with solid wall insulation creates 16 days of work. "There are 110,000 jobs going begging here and they are all local, value added jobs which are sustainable because 25 million homes need to be retrofitted."
Mike Putnam, chairman of the Green Construction Board and CEO of Skanska UK, reckons that more sustainable building can reduce absenteeism by creating better ventilated and more pleasant environments that people are keen to work in and thus boost productivity, one of the government's current macro-economic bugbears. "The green agenda plays quite well into productivity focus," he says.
More broadly, failure to improve the energy efficiency of the UK's building stock will also have health ramifications. David Adams, technical director at Wilmott Dixon estimates that around 8,000 people die each year as a result of breathing difficulties related to living in damp and cold conditions, around four times the number that perish on the road. And he says that figure doesn't even take into account those who are admitted to hospitals for such conditions.
Alker urges the government to take on board Building's Agenda 15 manifesto call for energy efficiency to be treated as a national infrastructure priority.
"The government needs to come up with a long-term strategic plan for the retrofit of nation's housing within a generation," he says, adding that energy efficiency is a good deal for the Treasury in terms of return on investment.
Without a reliable pipeline of work though, contractors will continue to turn their backs on retrofit. Rumble says: "If we let this industry wither on the vine, it won't be able to respond over the coming decades."
Heath says that while a big manufacturer like Knauf can ride out the peaks and troughs in demand, smaller contractors are "really suffering". He says: "Any industry wants long-term certainty and predictable volumes coming through – 1 million homes is virtually a cottage industry."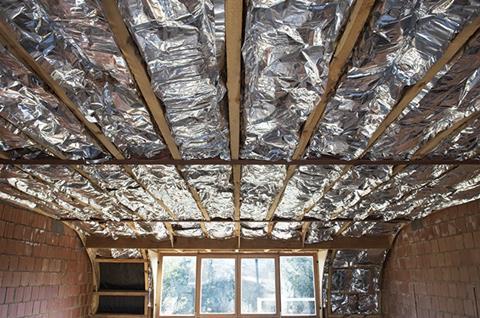 The Green Deal
The Green Deal was meant to transform the energy efficiency of the UK's housing stock. In practice, however, it is more likely to end up as a footnote in textbooks of public policy disasters.
At one point, DECC is reckoned to have had around 100 civil servants working on the initiative. But the scheme, which was based on the idea that the consumer would pay back the cost of insulation measures out of the savings on their energy bills, has proved to be an embarrassing flop. "It looked OK in theory, but it doesn't work," says Andrew Dixon, policy adviser to the Federation of Master Builders.
However, having set up the initiative, consultant Neil Cutland believes the Green Deal will limp on because it costs the government little to save themselves the embarrassment of bringing it to an end. "I can't see why even the Conservatives would get rid of it," he says.
Dixon believes that the initiative needs to be better resourced if it is to stand any hope of being more successful. He gives as examples of possible incentives free surveys, better interest rates than the 6-7% currently on offer, and possibly even a lower council tax rate for homes when the energy performance certificate rating improves.
Knauf's Heath agrees: "If they really want to give it a big push, lower the interest rate to 1% for the first 1,000 consumers."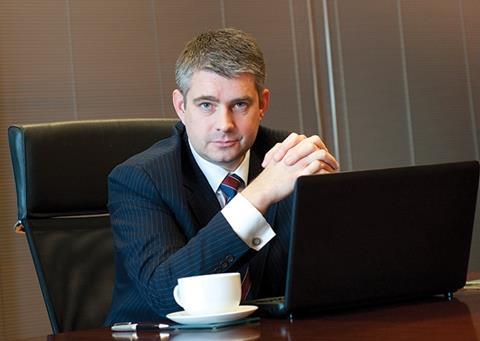 Feeling the heat: Mark Group
The political spat over energy prices in 2013, sparked by ex-Labour Party leader Ed Miliband's conference promise to freeze energy prices, had 650 unintended casualties, says Mark Group commercial director Bill Rumble.
That was the number of staff the insulation installation company had to let go following prime minister David Cameron's retaliatory move to relax power firms' targets under the energy companies obligation (ECO) scheme.
The cut, which Rumble describes as "quite perverse", had "a profound effect on the industry", he adds. Rumble argues that only retrofit measures can tackle the three big energy issues facing the UK: security of supply, carbon reduction and consumers' prices.
Reduced demand for energy will make Britain less dependent on fossil fuels from abroad which will in turn help to reduce prices, explains Rumble: "There's a real risk that we miss the solution that is right under our nose.
"The job of making Britain's homes and businesses energy efficient is a long way from being done, so we hope that before too long the government realises that once you cut green levies there are not too many other ways to address the underlying trend of increasing energy prices," says Rumble, who also chairs the executive committee of the Sustainable Energy Association.
"We are optimistic that this market will recover but it will be harder the longer we wait to give it a lifeline."
Challenge 15: What it's about
Building's Challenge 15 series of features takes a detailed look at the key challenges the new government must address to avoid a critical failure of the built environment to support the UK economy and society. The series is informed by Building's Agenda 15 manifesto for construction, which was published in January after a year-long consultation with industry.
The manifesto, which can be viewed in full at www.building.co.uk/agenda15, makes eight top line recommendations designed to help promote a more efficient, sustainable construction sector that could better deliver the UK's built environment needs, and better help the UK economy.
On retrofit, our top line recommendation for the government is to:
Set up a new national retrofit programme to improve the sustainability of homes and offices
The detail of the manifesto contained a series of specific measures which required action from the new government that we believe would help achieve this, including:
Set up a new national retrofit programme to improve the sustainability of homes and offices, backed by clear targets set by the independent infrastructure body and a genuine implementation plan
Make green retrofit a National Infrastructure priority, and give the cabinet infrastructure minister responsibility for implementation of the programme
Consult on impact of using differential rates of stamp duty land tax to encourage householder investment in domestic retrofit work
This consultation should explore using Stamp Duty revenues to pay for direct government funding for retrofit for homes and offices where the benefits of market mechanisms such as the Green Deal is borderline effective
The proposed system of allowable solutions for new build housing to be finalised urgently, with the idea that a fund be created to pay for a retrofit programme on existing homes
Urgent finalisation of the plans for Minimum Energy Performance Standards on commercial buildings, in order to give landlords and developers the necessary confidence to invest