Industry figures shocked at major policy u-turn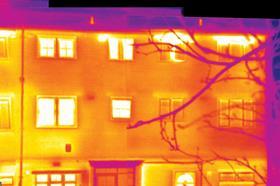 Industry figures have reacted with dismay after the government said it will axe its allowable solutions carbon offsetting scheme, killing off its zero carbon buildings policies.
The move was revealed today in detailed documents published as part of George Osborne's economic productivity drive, called 'Fixing the Foundations'.
In the plan, the government says it "does not intend to proceed with the zero carbon Allowable Solutions carbon offsetting scheme, or the proposed 2016 increase in on-site energy efficiency standards."
As a result of the change the 2016 zero carbon homes target will be dropped, with speculation the 2019 target for non-domestic zero carbon buildings will also fall by the wayside. Many housebuilders have spent the last eight years investing in low carbon construction in preparation for the move to zero carbon, with Stewart Milne investing £1m in the development of a zero carbon home, and a consortium including housebuilders Barratt and Crest Nicholson also investing millions.
Julie Hirigoyen, chief executive of the UK Green Building Council, said: "Let us be in no doubt this announcement is the death knell for zero carbon homes.
"It is short-sighted, unnecessary, retrograde and damaging to the house building industry which has invested heavily in delivering energy efficient homes."
Rob Lambe, managing director of Willmott Dixon Energy Services, said: "This announcement seriously undermines industry confidence in government policy and will diminish future investment."
Paul King, managing director for sustainability at Lendlease Europe, said: "Industry needs as much policy clarity and consistency as possible in order to invest and innovate, and after almost 10 years of commitment and progress, UK house builders and developers have come a very long way.
"It is therefore extremely disappointing that the Government has today removed a World-leading ambition for all new homes to be zero carbon from 2016."
Melanie Leech, chief executive of the British Property Federation, called for urgent clarity from the government on the implications of the move for non-domestic buildings. She said: "Today's abandonment of the allowable solutions mechanism is short-sighted with respect to both the Government's long-term carbon budgets and the European Union's obligations for nearly-zero energy buildings from 2020.
"Keeping the on-site energy efficiency regulations 'under review', with no discernible end in sight, undermines the regulatory certainty that industry requires."